MY ABSCESS is going down.
The skin has all peeled off and it looks more like a pinkish crater than a very rounded purple hill. Also it's going itchy, always a sign of healing. So the time for the doctor has gone. And as I'm NOT injecting heroin there is no reason for any recurrence.
The knife I used, by the way, had one sharp spike on the end, not two blunt ones like the one illustrated. I just couldn't get a picture of tomatoes any other way.
I'm set to borrow money tomorrow as I'm so broke I'm down to beans on toast every day interspersed with oven chips on their own. I'm really hungry even though I've had FOUR small slices of toast and one ENTIRE can of beans this morning. That must surely add up to 700 calories and the risperidone (antipsychotic) I'm on makes you fat. It does this by altering the way your body processes sugar so you need fewer calories. SO I SHOULDN'T FEEL HUNGRY AT ALL. Bloody pills!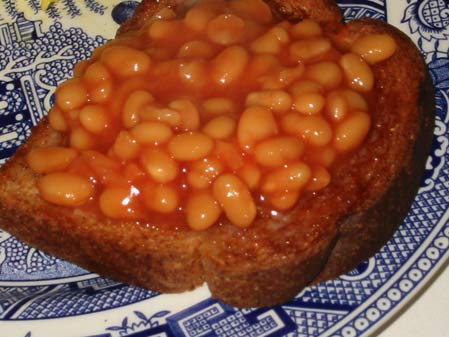 I'm due a small plate of American style curly oven chips soon (not yet broke enough to go for straight English ones) plus I have over two litres of 50p cloudy lemonade (more calories) that I use as a substitute for cyder when not drinking. Ie every day. Hasn't stopped me having the occasional one, but the constant hand-to-mouth cigarettes and alcohol is now reduced to just cigarettes.
Speaking of which. I probably shouldn't have tried to give up smoking while I was reducing a methadone dose. And I have an appointment with the DOCTOR at the clinic tomorrow morning, which I'm dreading so please wish me luck. I have to go else I'll get terminated by this public machine. Be lucky everyone!
Illustrated: curly fries and beans on toast ~ what my diet has been reduced to. But only for the next week....
SOLAR QUEST: ACID AIR RAID
This tune doesn't properly get going till nearly 4 mins into it. It's still good though...