THE CHINESE GOVERNMENT is planning a transcontinental high speed rail link that could take passengers from London to Beijing in as little as 48 hours!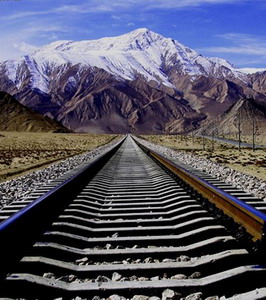 Now I know where I wanna go by train next after Berlin!
When I'm in Beijing I'd love to take the
Himalayan express to Lhasa
in Tibet. At 15000 metres it's the highest railway in the world, with oxygen tanks on all trains in case passengers get altitude sickness!
As well as the Euro-route, the Chinese government are also planning a line via Korea to TOKYO.
The future's bright. The future's on rails!