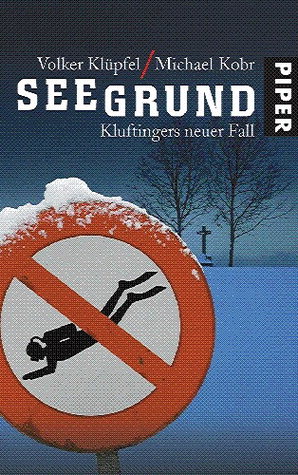 TODAY I found a bookshop with several shelves of foreign languages.
The German section was all mixed up with Dutch and Scandinavian. C'mon ~ German doesn't have struck through Øs or Ås with little halos on top!
Every single volume of slightest interest that I didn't buy I made careful note of inside the paper bag my methadone came in. Author, title, price... I'm the character Oscar Wilde was speaking of when he famously remarked on
the price of everything and the value of nothing...
But prices aside, I carefully checked everything on display. What I wanted more than anything was something nonficitonal and rivetting. For a novel to hold my attention it has to be really special. Otherwise my attitude pretty much goes: this isn't even TRUE, yet you think I should be leafing forever onwards through your tawdry tale? The only novels that have grabbed me in recent times are thrillers. When I heard you could make £20k writing romance and that top writers knock out five or more a year I bought one for 20p. I seriously could not make it past page one. I have an idea (amongst so very many) for a crime series. Who knows, I might one day even put pen to paper (or digits to keys)... As it is I'm mired in my present project which
is
slowly ongoing. My characters are so real to me. Their story HAS to be told....
Anyway I perused carefully through this not-too inspiring selection of German books and came away with a Collins Gem German dictionary for £1. It's
tiny
but I quickkly realized on getting it home that my vocabulary has outgrown it. My favourite German word,
klitzeklein
which means teeny-tiny wasn't there, because the book is too
klitzeklein
itself!
Most of the novels were translations from English, whcih seemed the biggest waste of time. I want to know I'm experiencing something unique. So I chose a thriller by Volker Klüpfel and Michael Kobr called
Seegrund
which means
Bottom of the Lake
. Paragraph one I understood perfectly... because it was somebody speaking English! But I found I also understood paragraph two just as well. This is seriously freaky.
I was about to take my purchases to the till when I realized that behind me was another mixed language pile of children's picture-books. And here, finally, the book I've long been searching for ~ an illustrated encyclopedia of science. As well as all types of animals and plants, we have the Solar System, the sun, the stars, asteroids and meteorites, comets; the weather, the human body, some amazing star maps and the cutest photograph ever of a family of golden bears crossing the ridge of a waterfall, Mummy Bear glancing back to make sure her babies aren't tumbling over the side... This is the book I've longed for ever since I took up German again. It gives all the basic vocab on
everything
. It's dead easy to read and beautifully illustrated. My best spent £2 in a long, long while!
Though I still feel full of unaccountable gloom whenever I stop, I'm determined to keep on running so my misery won't bite me on the bum and eat me. Perhaps there's no magic cure for depression, but at least knowing that you're accomplishing something, even if it
is
just learning to speak over again... That does help a little.
Now I must ping. it's nearly 4am. I'm only awake due to my broken sleep cycle.
Apart from books, my best news is THE HEATWAVE HERE IS OVER! Normal cool weather is resumed! I couldn't be happier.
Wishing y'all a cheery day :-)...
PS Chogstable the nightingale is trilling and tootling his klitzekleine head off in the cherry tree outside, the feathery swine!