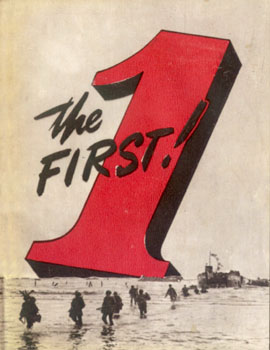 I SURVIVED IT! Survived a bitter weekend blank with lassitude and bleakness.

Before addiction
snapped me fast in its hopeless mantrap, in my mid-1990s era, when I was blighted with chronic fatigue syndrome (so bad sometimes I could only go to bed and lie there as my exhausted brain sizzled and zapped like a massively burnt frying pan that is grabbed off the fire, flung to one side and yet still continues to smoke and spit for ages afterwards.)
I used to get so mentally exhausted I couldn't focus on a tabloid newspaper even, couldn't cope with the visual overload of anything, not even television. it was then that I took up talk radio listening. I also used to get so guiltridden and depressed I felt that as a non-contributory member of society I had no place in the world.
I told my Counsellor this and said maybe the fascists of World War II had something, and that the sick and disabled (ie I) ought to be put out of my misery as I was doing nothing but costing the state money. Her response was that in a civilized society everyone has their place; that's what civilization is. A situation where the sick and needy are cared for by those able to do so...
She was a great lady. And I'm no fascist by the way. Such guilt was a symptom of my depression, not my politics. Politically I'm so central and boring that in many countries including this one, I could vote for any major party as I occupy that central space where they all collide...
Anyway! I was trying to say that despite my troubles (perhaps because of them; and my Counsellor used to say that we all have our crosses to bear ~ we cannot pick or choose our cross...) I was growing in self-awareness, self-belief, self-mastery. So my most recent addiction
Eureka!
s would barely have registered on my old radar...
I'm only just realizing that no matter who we are or what our predicament, we do have the power to pick what we choose to think about; and our musings
do
eventually furnish our minds.
Such a spectacularly ordinary revelation... well it was no revelation back then, but a fixture of my psyche and one among countless many other fibres of wisdom that held me together and shored me up... which one by one fell away, deteriorated or were stolen from me in the course of my addiction. Knowing how very much I have lost is one of the matters that makes recovery so difficult for me. Each bridge I crossed on the way down was a bridge of shame: even dabbling in heroin put me at such serious odds with some old friends they pretty much disowned me just for trying the stuff...
Then there were the inglorious firsts: my first period of daily use with no break (I never let myself use more than four consecutive days at the start. Each day representing a quarter of a £20 bag as smoked.)...
The first time I held out my arm to let somebody fix me up... My first OD (my second IV "hit", as it goes; and that should have told me something)... the first time I injected myself "
skinpopping
"... first time I "mainlined" (went into the main vein in the crook of my arm)...
The time I eventually ran out of all money, credit and borrowing options and had to go out and beg on the streets... my habit trebling from £10 to £30+ a day, which was nearly a gram (3 x 0.3g: that dealer sold £15 worth for £10) ... and the first time I realized that £20 of heroin wouldn't hold me all day and I needed that £30 or more worth just to stay normal...
My first speedballs (crack IV'd with heroin)...
My first attempts at rehab, where I spent nearly all the time in the counselling room in pieces before just running out the door and back into the welcoming arms of my beloved drug. And so on and so on.
I lost my dignity. I nearly lost my mind (on crack). I lost myself. Will I ever get anything back?
SONG:
RADIO HEAD KARMA POLICE
Do you like this or hate this? Do tell!
PS
Vivienne Vyle
Does anyone like this? I posted the entire series on my random blog (like a lot of British comedy this is all written by one person (in this case Jennifer Saunders, who also stars as V Vyle) and runs to all of six episodes..!
Took me ages to realize the pun: Vivienne Vyle/
Jeremy Kyle
!!
PPS NB the male guest's ridiculous Jerry Springer guest hair (stick-on moustache-stylee...)
You can see the entire series on my Random Blog:
Rest of this (episode 1)
Episode 2
Episode 3
Episode 4
Episode 5
Episode 6