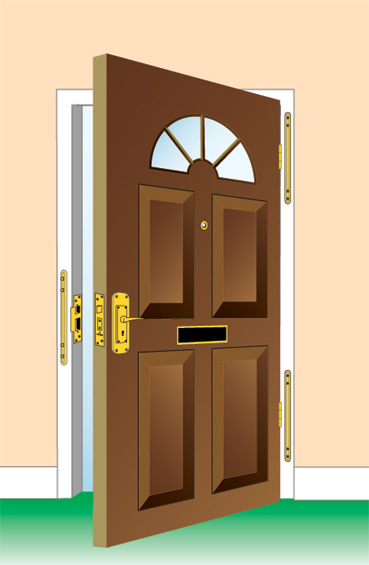 WHAT IS IT WITH SOME PEOPLE..? I'm just leaving the house
nary an hour ago on my way here when I'm confronted by the new people downstairs. The new resident is a white girl: very young, quite depressed looking. She doesn't look heavily into drugs and appears to have her sanity (two big pluses against most of the inhabitants of this standard of accommodation..(!!) but I get the feeling she comes from a miserable and highly disturbed background (that is, that she was probably in "care", is an "orphan" or has been otherwise abused. It's unusual for such a young person to end up in "emergency accommodation" unless they're here directly from a foster home type situation...
... Earlier on I had returned home exhausted, wet, tired, ill, hungry and all-round not feeling very good, only to glimpse her at the end of my road. "Oh no," I thought, as I was not feeling up for conversation of any kind... thankfully she promptly disappeared into her room, leaving the front door open for me. I ran inside and banged it shut behind me thinking
at least she's considerate enough to leave the door open for me
~ how atypical of the younger generation.
A couple of minutes later a tapping at my door that I did not answer. I was irritatedly pinpricking something at my foot in the bathroom. Something to take the nastiness of the day away. And was seriously not up for discussions of any type. Especially "are you my new housemate" type cooings as I (rather magnanimously, as it turns out) ASSUMED this might be...
On leaving I'm confronted by her, her tiny female friend, also about 17-18-ish and short and a great fat black bloke. I said "alright?" to them, as they had been banging about as if locked out. I don't know what their problem was.
Black guy promptly squares up to me saying "we all keep ourselves to ourselves in this house, right? Well what's this slamming doors in her face?" and he indicates New Girl.
I was utterly flummoxed, I have to admit. I did not understand what on earth he was going on about.
Turns out he was accusing me of having "slammed the door in her face".
Only afterwards did the overwhelming ridiculousness of the situation really hit me: that she's a grown woman and why on earth should she need this amateur-would-be-bouncer-type "threatening" me..?
I said what? Did was someone outside? I didn't realize. I'm sorry. Nothing intended.
Then he blahblahblahed like well it's OK then let's drop it. So I spoke directly to her: "did I slam the door in your face? I'm so sorry!"
She quite aggresively countered: "just forget it, OK!"
Point being, NOBODY was outside, door slammed in NOBODY's face. That's called trying to stir up doggy-do's where there is none!
Well I have the measure of THEM. But if they think they're even edging towards the league of my old house they're sadly mistaken (very 17-year old attitudes).
I had a neckful of crap at my old house and I aint' taking no more off THESE type of pretenders..!!

PS Especially for ME {thanks Bimbimbie!} Red and Rainbow Queenslander garden parrots!!

VIDEO:
THE HOOBS
"Hubba Hubba steals the show"..!

This is the former "favourite children's TV prog" I used to go on about well over a year ago...

... (little else to say about it now..!!)