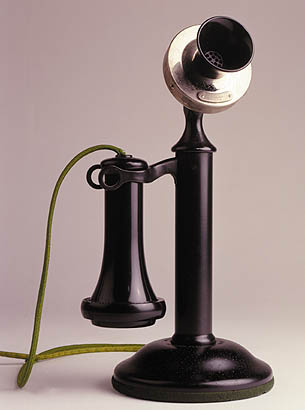 I THOUGHT THIS might entertain y'all
... a business letter from my 1929 shorthand manual I decyphered when I could not sleep...
I don't consider myself right-on politically correct but this really made me laugh. By the way you can
click here
and see the original squiggles under "89: Reading and Dictation Practice" and see how clever I am~ har-har.
Dear Sir:
I have an opening immediately for a man with a
thorough knowledge of French and Spanish to go abroad
with a committee representing the officials of this company. If
present plans are completed the party will leave next
week on the Ile de France and remain overseas
between six and eight months. The officials already
have expressed their opinion that it will be necessary to employ a
college man not over thirty-five of good family.
It will be of special value if he has some knowledge
of finance.

You will readily agree that getting such a
man is no easy task. I feel that since
you know so many college men, as well as your
own fellow classmates you may be able to send one
of them for this job that really has a future in it.

May I ask you to phone my office soon. Yours truly,
Man? Man? Man? Good family? I make no further comment...
Re: yesterday's NA rant, as I said and I must reiterate because I'm not NA-bashing just making an observation on certain (always uncommented on) features that have really niggled: NA does work for those who "work it" (as they say). It has saved countless lives in the most literal sense and in the widest possible sense because nobody was born to be a crackhead or junkie. In the depths of the addiction I lost sight totally of this. I saw my body as nothing but a receptacle for drugs and more drugs (heroin, alcohol, crack in descending order) and began to cuss my disappearing veins. Why else did I have veins, except to spear hypodermics full of gear into them?
Thanks for yesterday's Answers. I wanted to reply to three points:~Why couldn't I just ask the man who "drug of choice drug of choice drug of choiced"?
Well you're allowed no cross-talk which means people talk in turn and if you want to ask a question like that you'd normally do it afterwards in private. And the reason I didn't do
that
was this bloke was famously curmudgeonly and might well have snapped "mind your own business: if I wanted you to know I'd have shared it"!
Why 12 steps?
Best way I can put it is, they're like the 12 base camp stations on the way up Everest... it's by far too big a thing to take on in one.
I don't know how they came about, but someone somewhere had ever so cleverly picked up every excuse-making, backsliding self-deceptive tendency of the addict (though I believe these 12 steps originated with Alcoholics Anonymous) and constructed a life-encompassing programme of recovery with no excuses, no unfinished business. Hence
Step 9
involves making amends to those we've damaged, wherever possible, except when to do so might cause harm (I've puzzled over what type of "amend" might cause harm and what type but drew a blank). Through the Steps you can achieve closure with the past, gain a renewed almost "reborn"-type perspective on life and far from going on just
not taking drugs ~ RECOVERY
is gradually achieved ~ a state of newness, unity and health I have seen in the spirit of others who have done the programme... and finally learned to live. That, to my understanding, is what Recovery's about.
If the phrases work for some people isn't that OK?
Yes it's fine but they can put off the newcomer and cause confusion and irritation and people first come into NA in extremely vulnerable states. Anything that doesn't help should if possible be avoided.
MUSIC ~ VINCENT
THIS is my favourite Don McLean song. I've heard it sung by Julio Iglesias who may claim to have bedded 2000 (or is it 3000? women) yet so obviously hasn't a clue about the passion this song speaks of...RIGHT I've got to go
I've gone all paranoid about whether I left the cooker on with boil int bag fish...
YUUURKS!!
***
"WHERE DID THE 12 STEPS COME FROM?" QUERY ANSWERED
...