THIS is what my very good friend Welshcakes Limoncello (in Sicily) said to me,
and I happen to have agreed with her over the course of the weekend, before, I got to peruse her pearldrops...
Hi, Gleds. No, I don't think you're a nutter but the people assessing you may be! They like to suggest in-vogue disturbances. Now, if you believe you are going mad you will, so don't! You seem a perfectly normal, nice young man to me. Ok, you gotta weakness but who hasn't? At least you are open about it and are trying to overcome it. Don't beat yourself up, Gleds - there are plenty of self-righteous hypocrites out there willing to do that for you.
From what little I know about "dissociation", those liable to it (and that appeared to be the accusation implicitly levelled at me) are the most highly suggestible of all people. So if I am a sexually abused false-memory-therapy type, then any madness suggested to me shall be picked up.
Which is why I'm turning my attention rather irritatedly to my forthcoming book.
I know this sounds hopelessly naive, but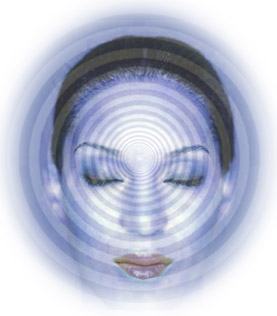 I'm SO hoping it will bring in the funds to supply a full year's (or hopefully several years') full living. NOT just so I can be a "millionaire" but more to the point so I can at long last finally escape from the relentlessly pressuring thumb of the State Benefits Welfare system, get well and truly away from it, pay myself through the luxury rehab where they put you to sleep then blockade you against heroin ever working again for months on end, leave the country and, then if "mental-ness" is a continuing "issue" pay for a private psychiatrist myself, wallowing in the luxuriant assurance that me and state benefits are long since parted, that I'm no longer
paid for being ill
(that's essentially what sickness and disability benefits do). How I would love to cut a permanent divide between the reality of my own unhappiness and it qualifying me for state welfare handouts. Surely that connexion is the very unhealthiest, unhappiest of all...
No, as Freddie Mercury sang,
I want to break free
...
I yearn to do it after my own manner and fashion,
NOT IN THIS DESPISED COUNTRY OF MINE
which I'm growing truly to loathe, thanks to the petty-minded petty-bureaucratic attitude of our tiredly-outdated "New Labour" government... Oh please let me go free!
Do you know
where I'd really like to go? Apart from
Berlin
and various of the
Canary Islands
(I'm not put off for a moment by dark-grey volcanic sandy beaches: how funky is that~!) I'd really like an extended stay on
Sardinia
and/or
Corsica
...
PS: 17:22hrs GMT I just ran away fromt telly
half hour ago cos I were watching't'
Deal or No Deal
wit
Noel Edmunds
~ aye! ~ and jer know what twonk playing't' game said? Now bear in mind 'e'd come tut end ot game near enough wi' £250,000 still intact int' box, another £5000 in another box, plus two blues: 50p and summut like £25. Now if yer've never seen't pror-gramme b4 then bear in mind at beginning o't show, yer aves 16 boxes wi' 16 randomly assigned amounts of money int boxes. O'course nor-body knowes what moonnies in where. 'Cept Banker an' e's bloodi born idle, aye 'e is an' that I'll tell yer fer nowt!
Highest one's £250,000, second highest is £100,000, then £75,000, £50,000 and so on down. These are colour-corded red. Blue amounts under £1000 go down tut 1p. Sore randomly opening't boxes and taking whatever's int box left ont table wi' you is summut o't risk ~ aye, I'll tell yer that for nowt!
Any road, this feller's got summut like 50p, £25, £5000 and £250,000 and Banker phornes wit deal sayin' Aye! Yer not wrong! I'll give yer £15,141.30 (that is 15-14-13) so no more running't risk of 4-1 odds against you pickin' oop quarter million. And look on't guy's face o' such pain: I were thinkin' TAKE DEAL, LAD! TAKE £15,000 and forgerrabout quarter mil cos I've seen't show enough ter see 'ardly anyone wins it.
And what did 'e do? But look like 'e were about to be sick in't shoes and carri on. And first box 'e chose to eliminairte were't £250,000 ~ aye, so e's lost mooney now. Instead o shoutin' at screen I just turned off, aye. I were well wound oop, aye, that's why I'm sittin' in 'ere...
What would yous lot 'ave done, yer mytherin' load o' mardies? And jer like me Northern Accent..?!?

RIGHT: YER BONE IDLE! I've got ter gor, it's 7 passt 6 at naaat, Simpsons is on, 'ollyoarks'll be on in 20 minutes. Sor righty-hor then, gubbye!