THE TUBBY ROBOROVSKIS have been de-cluttered
and now nest under a corrugated cardboard roof culled from a Christmas chocolate box in a kind of robo-favela, which smells of frankincense.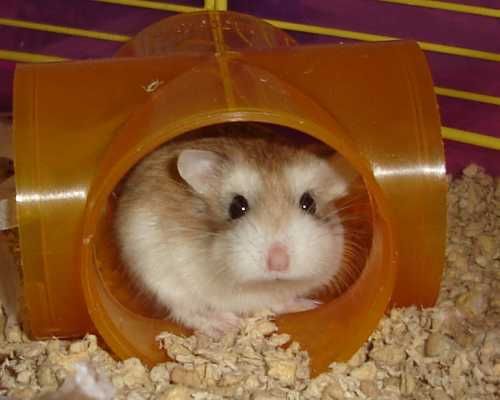 Spherical is still highly annoyed at being called "Carrot Nose" but here's a picture of her (to the right) pulling her Carrot-Nose face. Yes it is her looky-likey. I'm not capable of taking photos as good as that, but all Robos look "the same" at least colouring-wise. Which is why I STILL get mine mixed up, specially Bashful and Itchy. Sergeant Bashful, as I call her when she's being "assertive" adopted the posture of a large aggressive dog leering over a garden gate and took to snapping at my fingers the other day.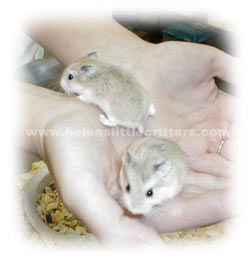 She's always trying to get an unauthorized nibble of me and I find it quite annoying.
To the top left you see "Baby" Itchy looking like a Furry Morsel. Look at that shot, imagine her deep-fried in crispy batter and you'll see what I mean. She is literally bite-size. Like a robo-chicken-nugget. Once, when she was rambling about on my hands and I called her
"that"
she took such fright she bunnyhopped half way across the room in utter terror. I don't know why.
I WAS working on a video of me making an Itchy sandwich
at the time, but apart from
that
she'd not have a clue I was thinking of having her for dinner...