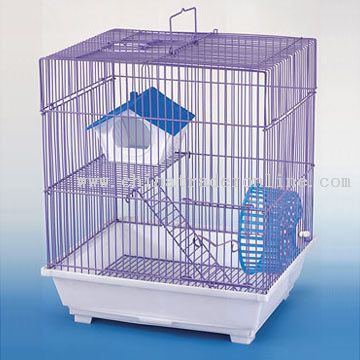 I FOUND A MASSIVE HAMMMY CAGE in the street this morning.
It was about as big as the wire type can get. Three levels of entertainment for tiny trotters to
ping
about in...
It looks very similar to the one illustrated, except the bars are painted in white. At first I assumed a piece was missing, because the base was several yards down the road, where the wind had blown it. But no! All is intact!
Now I have only to find some hamsters to put in it ...