I HAVE STARTED DEEP INTELLECTUAL HEARTRENDING personal-inner-pus-spilling counselling sessions!
I use such language because most counselling "dynamics" seem to operate upon the premise that human beings are all traumatized. We are all like boils who need our pus massaged, oozed-out and cunningly extracted.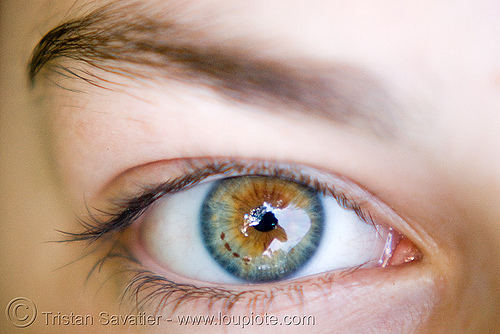 Counselling, I have always thought
can
transpire as an almighty waste of time. At one extreme it can be like gazing at one's own eyes endlessly in a mirror indulging in the marvel of
how beautiful they are
; at the other, you can use the sessions as an outlet to complain about your life every week for 50 minutes flat, do nothing at all about it and return next week to complain again. In the middle, perhaps one might find a place where one might learn and grow. How on earth you learn or grow when the counsellor does little more than clarify what they think you've said and "reflect back" beats me: but if you're willing to put in some welly, it somehow does appear to bear fruits.
My last experience of counsellling wasn't very happy. The counsellor said I turned up to one session and curled up in the foetal position crying for an hour. But I don't remember this. (But I do recall being very upset.) She kept saying she thought I needed more help than she could give me, which didn't make me happy. She was talking about psychiatrists and I've never trusted their dogmatic interpretation of the extremes of human suffering. I just think a lot of them are there to pay their credit cards, cars and mortgages. But aren't most people??
Well I'm going to give this thing a go. Apparently you DON'T have to bee absolutely and 100% opi
ate
and
-oid
free to benefit from counselling's understated (or unstated) delights. So as I say I'm giving it a bash ~ and who knows what might "transpire" ...??
PS the gin-reference is to my new
Spanish
counsellor's name. I never did get a hold of it, but it sounds something quite like
JUNIPER
... as in those bitter berries that
Gordons
, The
Bombay Sapphire Company
et al crush into gin ...
PS See that Juniper berries pic top lefthand corner and see why most gin tastes of pine-fresh toilet-cleaner..!