GEOLOGICAL FRIDAY ON SATURDAY
MANY YEARS AGO I used to make UV necklaces for the fluorescent clubbers of London.
Now that I'm more "grown up" (note the inverted commas) I'm interesteed in learning "proper" jewellery ~ silversmithing, gemology and jewellelry design. Hence my non-stop barkings on about bling over the last days.
I got Elizabeth Taylor's 2002 book
My Love Affair With Jewelry
from the library for inpiration. This 50ct sapphire "sautoir" (necklace and pendant), and this serpent watch are the best pieces.
Both are by Bulgari ~ of course. All the best pieces in that book are by Bulgari. In fact most of the most striking jewellery I've seen is by Bulgari. Bulgari are very good.
The serpent's mouth opens to reveal the watch face sitting on the golden critter's tongue. Very funky. (Dual purpose pieces are the best, doncha think?)
Although much of Ms Taylor's collection is pretty amazing, I was shocked by the amount of 18k gold she wears. Surely a lady of her stature could afford 22?
HERE ARE SOME OF MY FAVOURITE MATERIALS:
Abalone ~ from exotic sea snails ...
OPALS

Matrix opal beads ~
these resemble the multicoloured millefiori against black beads I used to fashion out of Fimo for the more discerning nightclubber.
Opals of course, reveal their "opalescence" under ordinary light. Mine looked interesting by daylight, but lit up like a rainbow of volcanic lava under the blacklights most clubs and bars are fitted with.
SOME STONES do exhibit dramatic colour changes under changing light sources.
Most famously ...

Alexandrite
appears grass green in daylight and raspberry red under incandescent light.
Andalusite
has been called "poor man's alexandrite" but actually has the very different property of revealing different colours from different angles of the fasceted gem ~ green from one direction and red from another. I'd particularly like to get hold of one of these.
And last but not least...
HERE ARE SOME AMAZING NEW DIAMOND CUTS.
Aren't they funky?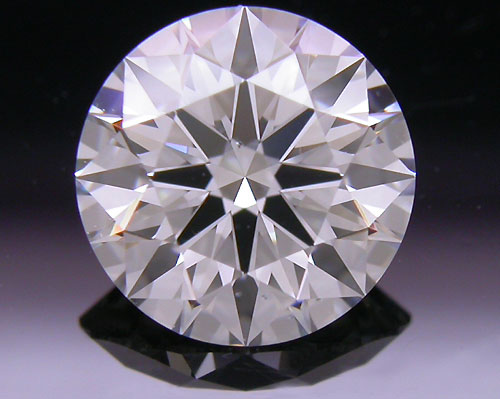 The "startlingly simple" Context cut...

The "revolutionary" Spirit Sun cut...
The "whimsical" Lily cut ...

(Context cut left; Spirit Sun cut right; Lilly cut centre)
STOP PRESS: CONTEXT CUT DIAMONDS ~
I got the wrong picture on Saturday. THIS is how they look. An entire natural diamond crystal is cut this simply... only 1 in 100,000 gems found are suitable... The cut is patented and available only through Tiffany... and how amazing does it look!!
BULGARI
("BVLGARI", if you prefer...)By Deutsche Welle TV in English
Some of the stuff here is pretty amazing:



These 2 are advertisements by Bulgari:



(not in Spanish:)