YES REALLY I'm talking of abortive posts scribbled on old foodcardboard, untapped in, unfinished. Sometimes I accumulate loads of them, but they're always boring (hence unposted).
In days gone by I used to scrawl out
man
a post in advance... not "man a post" ~ MANY a one! Lately I haven't done this, hence the boring blog and the degeneration into a morass of chinchillas and Japanese inus.
By the way, Morrisons own sweet chili chicken is nothing on Iceland's fiery chicken pizzas, which are proper stonebaked, and far more generously chickensprinkled.
Now talking of donkey derbies I think I need a Narcotics Anonymous sponsor more than I need a Native Japanese or European curlytailed furrydoggie... Also, living in the big bad city I'm scared somebody might burgle my furrydoggie from outside a shop or NA meeting (well I gotta walk the thang ~ mightaswell kill 2 birds 1 stone, ya know...)
And I don't think naming the shiba-inu "Snarler" will necessarily rub off on her character enough to put off local tea leaves.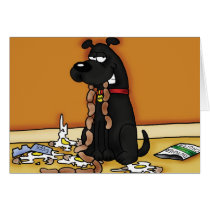 Which is where sobriety comes in. Sobriety doesn't moult everywhere in spring, never gets bored and tears up the newspapers, will not tip over frying pans full of sausages and run off with them. It doesn't bark at strangers or scurry past park railings and into main roads.
Sobriety is hard-won yet free as a bird. It is guaranteed never to pee on the carpet (and you are less likely to pee on the carpet when you're sober), it does not need an ID-chip and unlike a cute lil dawg, nobody can ever steal it from me.
So sobriety it is.
God, grant me the Serenity
to accept the things I cannot change,
the Courage to change the things I can ~
and the Wisdom to know the difference!
3 GOOD SONGS ~ or ought I to say "top tunes" to be hip-n-down wid da kidz..?
tHESE ARE BY FAR THE BEST (in my view) OF THE uk TOP 20 ON LAST NIGHT'S TV
#18 PROFESSOR GREEN ~ NEED YOU TONIGHT
Classic tune ~ with that DER-DER-DER from the original.
And rap WITH AN ENGLISH ACCENT ~ very modern & all...
#15 KATE NASH ~ DO WAH DO
Phoney American accents are bang out of fash these days, if you're Brit. And I love the air-hostess stuff, it reminds me of the late Princess Diana's fashion sense...
#1 LADY GAGA FT. BEYONCE ~ TELEPHONE
Musically I don't think Lady Gaga's tunes are that catchy or amazing but I do like this vid featuring Beyoncé ~ Beyoncé who ticks every gorgeous-by-numbers box, yet sexy-on-video she ain't. I think what I've seen of her acting's actually much better than her shrill singing... but anyway.
And doncha think Gaga looks like Aimy Winehouse wid da shark-eye curves?