SCALY FRIDAY (ON SATURDAY)...

Resembling a resident of a real-life Jurassic Park...




Gator gars, as the Florida locals like to call them, were a long way down the line when God handed out natural beauty...

... contrary to popular belief, these fish are not man-eaters and can only swallow relatively small chunks of flesh, which they down whole ~ usually in the form of smaller fish...




The aligator gar is North America's largest freshwater fish, growing as long as ten feet and weighing in at up to 127kg...





Named after the alligator, the gar is a true fish that survives partially by "air gulping"... they are known to survive up to two hours out of the water...



And baby gator gars are "tiny and cute"... and could easily pass relatively unnoticed in a community tropical aquarium (until they started eating the other fish!)...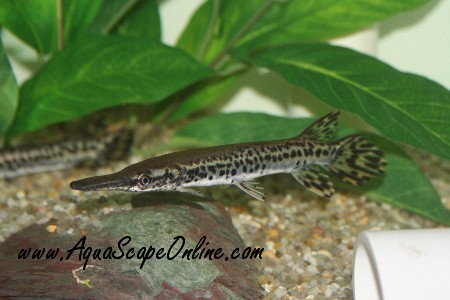 HAVE A CHEERY WEEKEND, Y'ALL!