YESTERDAY I said I suspected drugs were involved
in the death of pop superstar Michael Jackson and that's what the world's media are saying today. One report at TMZ suggested an empty
DEMEROL
(that's
pethidine
in Europe) syringe-works was lying next to his corpse when paramedics (who had some difficulty gaining entry to his rented home) arrived. Bearing in mind Mr Jackson's personal physician
was there
~ what was stopping him throwing the doors open before they arrived? Why the big delay?
Los Angeles Police have their suspicions
and swiftly impounded his car before any evidence he possibly stashed there could be disposed of...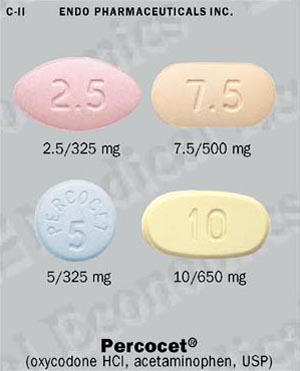 Self-help "guru" Deepak Chopra, who is also a qualified medical doctor, states that Michael Jackson approached him in 2005 asking to be prescribed the infamous
OXYCODONE
. Dubbed "hillbilly heroin" this legally prescribed (though probably overprescribed and frequently "diverted" (ie sold on the black market) opioid painkiller comes as prolonged-release tablets that addicts crush and snort up the nose for a more powerful opiate effect, or more dangerously inject intravenously.
Dr Chopra alleges that Michael Jackson was doing the rounds of several doctors for oxycodone and various other strong painkillers. "But isn't that illegal?" asked the presenter on BBC Breakfast this morning. "Yes but it's commonly known that these doctors circle vulnerable Hollywood celebrities like vultures," stated Dr Chopra.
"And it's high time these criminals were brought to justice."

... WATCH THIS SPACE!
Dr Deepak Chopra talking about MJ:
STARS MOURN KING OF POP
PARIS MATCH: Michael Jackson: une overdose du morphine? ((Not very good) English translation: click here)Stern Magazin: Michael Jackson ~ Todesursache bleibt in Dunkeln
(Cause of Death Still In Dark) ~ read in English ~ (far better translation than Paris Match's French!)