(THOSE ARE SHRIMPS to you Western Hemespherites who don't understand our Old World language ...)

OK I know I'm repeating~repeating~repeating myself
(what changes) but my brains have turned to mush. From what? From too much Spanish, of course. All in an attempt "not to be lazy" I have been cramming the language into my head as if I had brains the size of Olympic swimming pools, which I do not.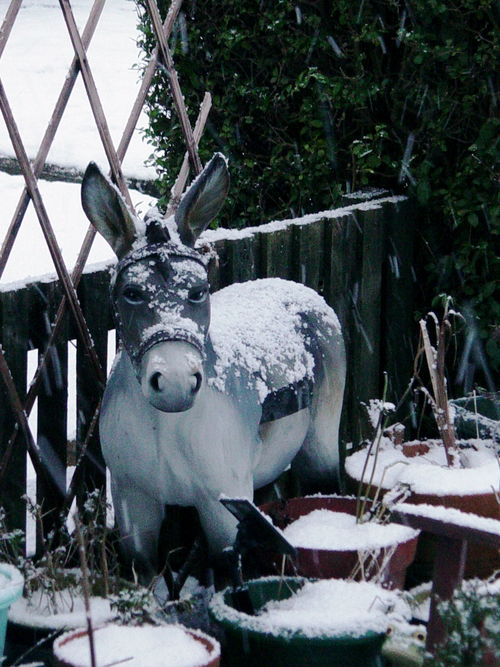 In consequence most of it has splurged out again. I have an ooze of Spanish-word-paella trickling back out of my ears.
When will I ever be complete again? When will I ever sleep without dreaming (and
Sueños
, as in
BBC Sueños World Spanish
, means "dreams") ... without my sleep being piqued and punctuated by Spanish donkeys, por favors, Mexican heroin farms, more donkeys, great costas, people booking hotel rooms in polysyllabic gradually fading drivel ... and so on and so on.
Help me. Help me please!
I am drowning in foreign words!!PS Let me stress: I have never eaten a prawn in my life, except by accident. (And that one was disgusting.) And I never would. Prawns are UNCLEAN, rank sewerage-cleaners of the oceans and thus unfit for human consumption. And, might I add, every time people have mocked me for this belief and gorged THEMSELVES on all the prawn satay sticks THEY got food poisoning and I escaped it. So who had the last laugh THERE??IT'S ALL GONE PETE TONG
THIS is why MOST young Brits go to Spain... specifically IBIZA!!
('Cept I wouldn't: I'm too ******* OLD!!)
PS You really do see great snaggletoothed furry monsters (as at 0mins 31; 2mins 16), if you do too much coke...AND HERE'S A "BALEARIC" MUSICAL BREAK: