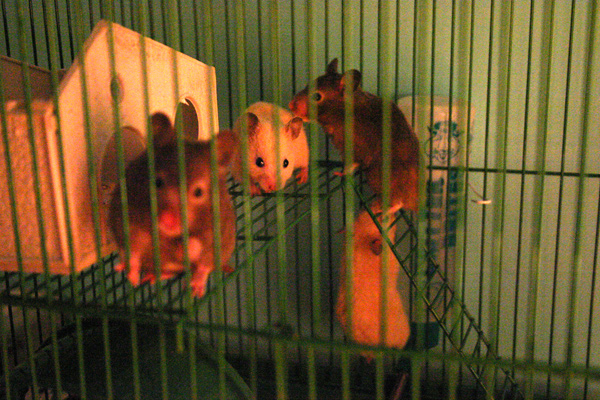 WARNING A STUPID HAMSTER POST...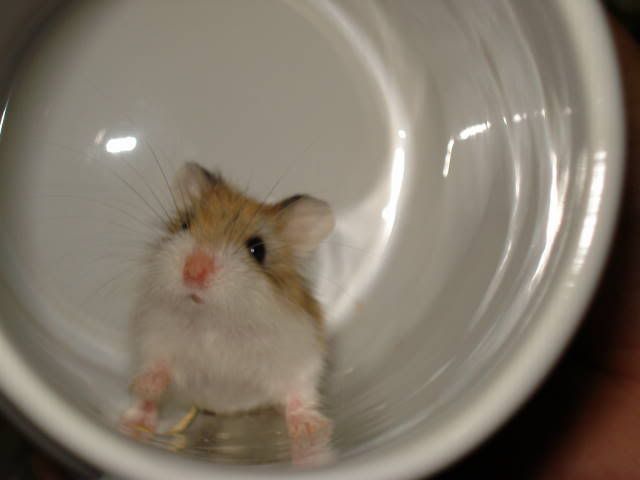 WHEN I'M A WHIZZY SUCCESSFUL TV EXEC I'm going to sell my "pet" idea to Mongolian state television
~ "
Roborovski
Watch" show... they can put out cameras in the back gardens of their yurts to capture midnight films of Itchy, Bashful and Spherical's distant ancestors scurrying across the dunes...
Then I shall go into book publishing and get millions of copies of my whizzy new tome slapped out:
The Hamster Songbook
. All the little robos can sit round a campfire (a robo-sized campfire would be the flame from a single teelight!!) and sing songs like "Mongolia"
"And did those paws in ancient time..."
or "Silent Wheel" (a chrismassy one this)
"Silent wheel, tiny wheel,
Spin so fast, do not squeal
All the Trotters will run very fast
But the butter on you will not last
And you'll soon get jammed up!
And you shall soon be jammed up..."
And that's all folks ~
before we really do get Loony Tunes...
PS: See how enormous normal (Syrian) hamsters are compared to the tiny trotting robos...