MY MIND is running anticlockwise and in circles. Well anticlockwise is circles; ya know what I mean.
I have been reading and writing backwards (practising Hebrew). And because I don't have recurrent phlegm problems, the pronunciation of this Semitic tongue doesn't come naturally either. Not a single word of the 100s I've encountered yet not really learned is even faintly familiar to a native speaker of English. (Except for אוניברסיטה (university) and סטודנטים (students).) E.g. I constantly confuse taxi and hotel. So the chances are I shall arrive at Tel Aviv airport with an original language Old Testament in my hand that I still can't read, step into the road ~ nearly get run over because foreigners drive on the wrong side ~ flag down a car and say "Are you a hotel? Take me to the nearest cab!" At least I know the word for driver ~ נהג nehag ~ so I'll be able to tell the hospital who ran me over.
I must apologize for three days' nonstop hamsters. Did you know there are about 20 species worldwide? So only 17 left to go! At one a day we'll be finished mid-September. (Joking!)
I am reading an "absorbing" tome about the Royal Family. It says Prince Philip has (or used to have when he was younger and more "dashing") discreet affairs from time to time, but HM the Queen didn't mind, as she prized loyalty above fidelity.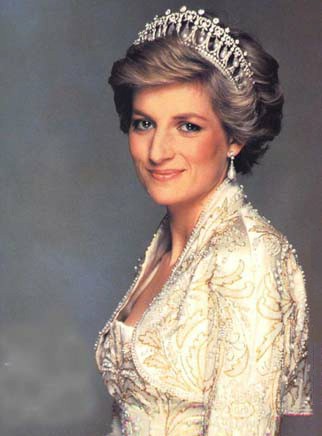 Unlike the late Princess Diana, who's portrayed as mentally unstable. Partially because she couldn't accept it was merely traditional for the Prince of Wales to have a mistress. She wanted Charles all to herself ~ crazy lady! Camilla Parker Bowles's great-grandmother Alice Keppel, incidentally, was mistress to Edward VII. His wife, Queen Alexandra, even allowed her to be present at the old and ailing King's dignified, nonmelodramatic and very royal deathbed scene.
The local Morrisons have restocked up on butterscotch Angel Delight and sold me a whole (and not budgie-sized, unlike Tesco's) hot roast chicken for £2. I couldn't help noticing the man in front of me at the till was paying £3.97 for one that was smaller and raw! So anyway I'm eating well. In fact if I eat any more chicken I'll grow feathers and start cooing. The day before my £2 find I had purchased a pair of enormous breasts for £2.80. I gave them a good rub-over with curry powder and cooking oil and slammed separately in the oven. One for 45 mins 200F preheated; the other for the same time and temp but from cold. Both times I left the fillets in the hot oven to cool. The first was a little overdone but the second luscious and absolutely perfect.
Now I must go, I've an appointment with a Linguaphone tape and some more "spring" cleaning ~ with only a couple of days till September this is getting rather urgent.
Also I must dash to the launderette. I've not a clean stitch to wear. I don't take my clothes off these days, I peel them.
Must dash. Cheery-bye and till tomorrow, y'all!