BLOBBEROUS FRIDAY (ON SATURDAY)...

THESE CENTRAL AMERICAN AMPHIBIANS look like kindly space aliens...



Axolotls are actually a weird type of salamander. They live in the murky depths of mysterious Mexican lakes... Their bodies go through several stages and mutations according to whether they are living sub-aqua, on the ground, or wherever ... This is a fairly young one:




They don't mind coming out of the water at all, like this one in natural coloration:




They can even do party tricks. Just like this suspiciously toy-looking one...
I'm not too into animals in "pet shop friendly" colours, but I have to say I do prefer these in pink to sludge green, and I like the 90s style party-ruff:




The colour I prefer most of all is yellow, like this one, which somehow reminds me of Mrs Thatcher ...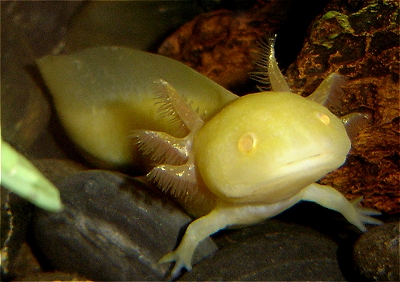 See what I mean about axolotl shape-shifting? This one's different again... The most remarkable thing about alolotls is their ability to REGROW CHOPPED OFF LIMBS...! As all animals will be able to do when "the lion lies down with the lamb" in paradise...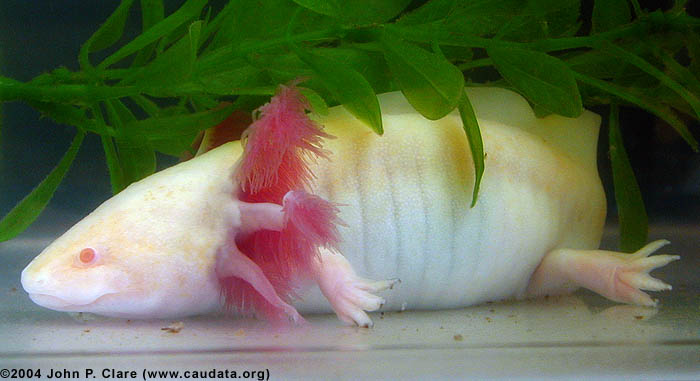 Isn't this little guy cute..?!




Baby axolotls are just like tadpoles! Very tiny ... and CUTE..!!




Axolotls in the wild page ...

Keeping axolotls as pets page ...