FURRY FRIDAY (ON SATURDAY)

DEGUS look like fat furry rats.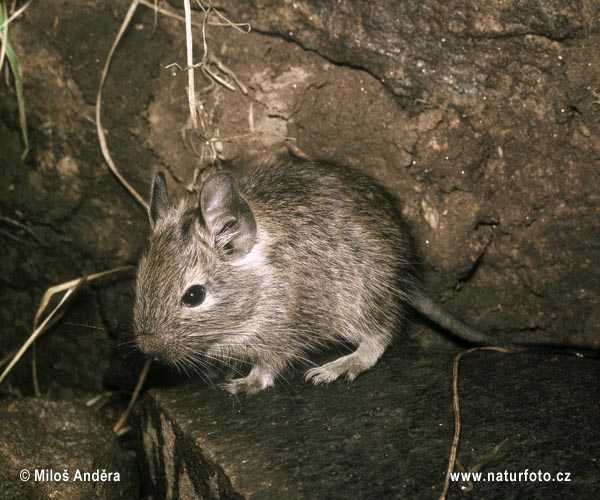 In the wild they usually live in colonies of up to ten. Though "degu-cities" of over a hundred individuals are said to occur. But degus are mostly known as tubby rodent pets... Being about a foot long, their cages need to be the size of small aviaries:




They are highly social creatures, somewhat reminiscent of chinchillas. Just like chinchillas they are native to Chile and the Andes:




... like all small animals they love getting out of their glorified prison home. Look at this one's perky face:




Degus don't mind being handled, but will not tolerate being squeezed or poked and they have a fierce bite ~ the swines! This reluctant passenger reminds me of another South American furry, the CAVY or Guinea Swine!




Degus typically live 5-8 years, which is not long ... But look how cute the babies are ...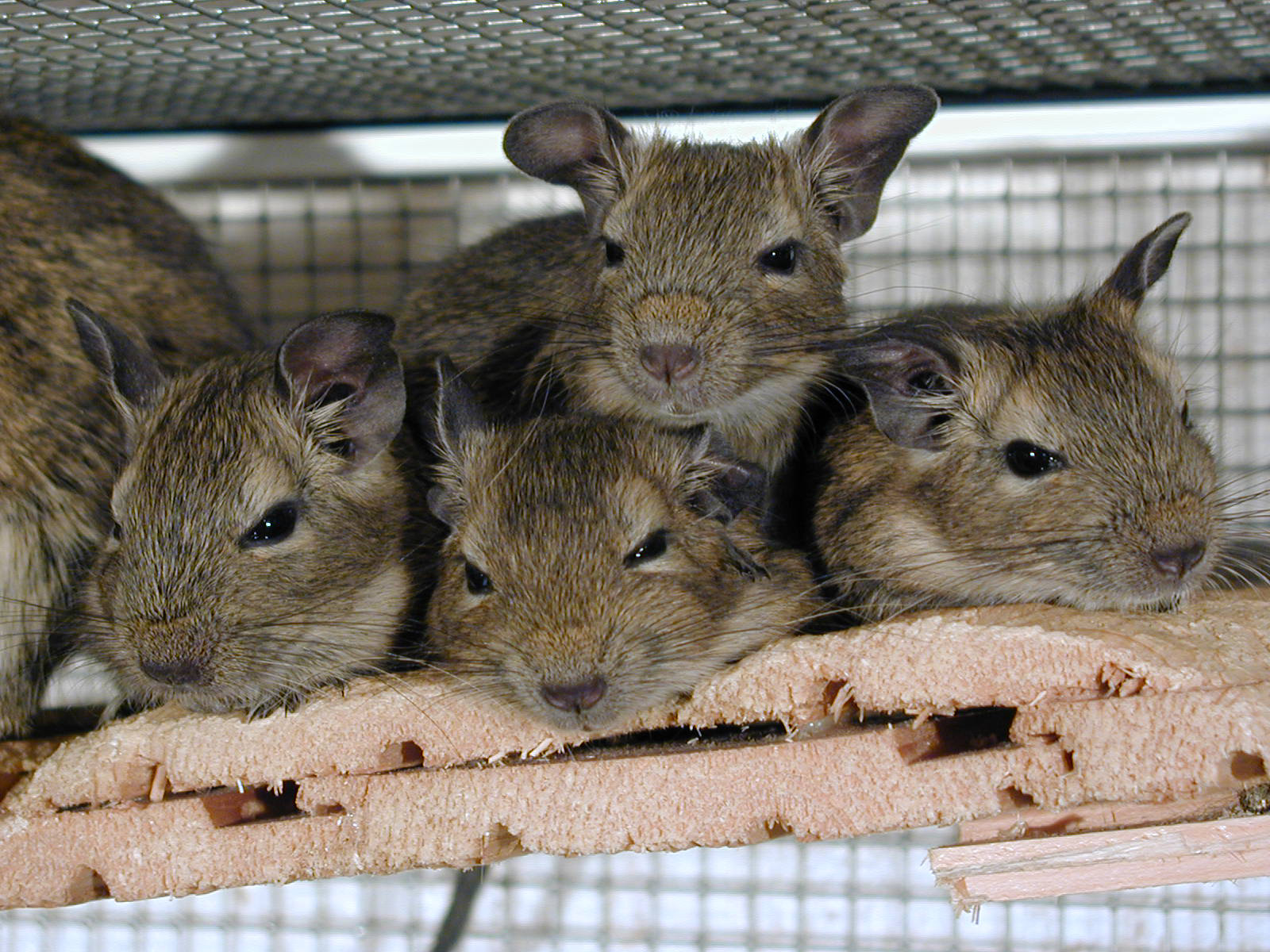 LOOK AT THE TUBBY LITTLE SWINES HERE!
... and hear their chirpy singsong!