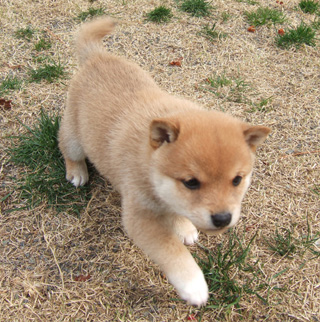 UKH. I JUST GLANCED AT THE TRIPE I typed out yesterday.
If only I could claim to have been drunk when I posted. That's my problem, I'm too stone cold sober these days. The lack of drink and gear is driving me mad.
I'm hoping the manic depression has bottomed out. I had actually got so depressed I had forgotten there was a chance, albeit a very slim and unreliable one, that I could get suffused with false manic happiness again and have a lovely brain-melting few weeks of excitement.
I do have this mysterious sense of hope in the dark though. A dim light shining in deepest space.
You see I should feel very excited about the future. But it only stresses me out a LOT.
I need to see a dr and get new meds. That
manic depression book in the library
says bipolar people are like junkies. Always hanging out on the next high. Which is why hardly any of them actually take the meds as prescribed, for years and years. Now I'm almost ready to drink the stupefied chalice of mediocrity. I do feel if it is natural to be nuts, so by taking meds I'm going against nature. If they would give me that lamotrigine stuff I would consider taking that.
Lamotrigine (lamictal) is a mood stabilizer
that is said to work better against bipolar depression than mania. Whereas lithium makes you feel cold and tired and causes difficulty concentrating and even worse requires regular blood tests. Worst of all it's far more effective against mania than depression. Ie it's a no-fun drug. I want something that totally fills in the valleys and only chops the raving mad tops off the hills. The Foothills of Hypomania are where I want to live.
I'm not looking forward to next week. Not at all.
It's the No Gear Idea that's intolerable. For a long, long time it was the only point to my day. I bribed myself to do things by turning life into a series of sandwiches. That is: I took heroin before and after I did anything. Knowing a lovely dripping shot of gear was waiting there for me was the only thing that made me want to come home. Knowing I had heroin for breakfast was the only thing that got me out of bed. Now life is one long stretch of blank meaninglessness. I'm counting the years until I die. Being as I'm nearly 40 I might have 20 years left. Most of the people I knew had been on the gear 8 or 10 years when I started it in ernest (10 years ago after quite some time messing about with it) they're mostly dead now. They're lucky, sleeping in their graves. I have to drag myself around in the dark. I know I should write something more sugar-coated and full of shit but that's the truth of heroin addiction. Life is meaningless without the gear and every day on methaone is a day more addicted and more hopeless. I'm actually starting to get to like the nasty buzz that gloop gives you. The buzz of methadone is a feeling of normality seeping into my iceblock of a body when I wake up. So it's not a high; it's just feeling (physically) OK instead of not feeling OK. If you give addicts methadone, they'll stop craving opiates so much and crave death instead.
OK it has to stop now before I get too truthful/morbid.
The Tory government now think the sick and disabled should work for less than the minimum wage. One of them
let this slip yesterday
. I don't know why they don't just kill them all. That's what they want to do: they just won't come out and say it. They already want the sick living out on the streets. And I would vote Tory!~!!!!
I have only 2 major political opinions: 1 a national health service that is free for all (like we have today) and 2: low taxes for the rich (so I can be rich and pay low taxes). Number 3 would be proper effective treatments for drug addicts so I could have gone on IV diamorphine when it would have made a difference. It's too late now.
If I could have gone on prescription diamorphine years ago, as about 500 UK addicts are (and contrary to popular view this is ONLY available on the NHS. If anyone knows a private clinic dishing out maintenance diamorphine PLEASE GET IN TOUCH.)... if only I could have had a treatment that works instead of one like methadone that just makes you more addicted (methadone has a 4% success rate: frankly I find it hard to believe it's even that high), I might have had a chance of being rehabilitated. The rot set in some time around 2004 when I started hallucinating. And ever since then it's been a slow ride downhill. I didn't know it was "shizophrenia" did I?
My gran used to think because I was intelligent I should have got a good job. But I applied for jobs left right and centre and never got ONE interview. I would quite like to work for the lcoal council because it's easy. I just need a job that is easy where you don't have to deal with people and don't have to do 2 things at once. I used to be good at multitasking. Not any more. That's one of the impacts of my brain melting on me. I couldn't think straight any more. My ideal job would be to be Queen. I think the grey perm and white gloves would quite suit me. You get free housing for life and don't pay proper taxes (even though she does make a "contribution" ~ if the sovereign paid inheritance tax withi a couple of generations there would be no Sanringham House or Balmoral Castle. I would quite like to be the Queen. I like posh dinners, diamonds, palaces, politics and history. I'd do barely any engagements where I had to meet the public. I'd spend my days at home, drinking.
Oh crap. That's another thing. When I used to work nights years and years ago I never had time to EAT between sleeping and going back to work. I literally slept every hour I wasn't working or on the way to or from work. Now I sleep even more. So how am I going to fit that in? I'm only working fulltime. Part time work isn't worthwhile. I was going to do volunteer work but all my clothes are dirty. My shoes have holes in them and they stink. My coat has cigarette burns on the sleeve and also reeks of BO. See it's all too depressing for words. I just want to curl up and die.
I was watching a film set in World War II. Everyone seemed so capable back then. How did my grandparents cope? My Nan drove the buses around Windsor and my Granddad nearly got killed in Libya. They were allowed to smoke cigarettes whenever they liked. I couldn't be a bus driver: I haven't even got a normal driving licence and I drink too much. I'd quite like to be an engine driver though, if I could drive the Eurostar train to Paris that would be cool. I'd also like to be an American freight train driver. Or a British one for that matter.
O when am I ever going to be OK again.
OK this was a stream of consciousness I bashed in while watching the film On The Buses. I'm in a bad mood all the time, just posting on the internet makes me feel worse.
CROYDON TRAMLINK
buses are boring. this is really fucking exciting



RUSH HOUR ON THE TOKYO METRO
Hey I thought the Tokyo subway was the most crowded in the world? London is considerably more crowded and opporessive than this:~~~



This is much more like it. Look at that bloke having a really good shove
nah London ain't this bad; we don't have professional door-closers like this lot



My Japanese is really awful. I saw loads of characters I recognized on the walls but couldn't read them. Didn't even know what 住 meant.

This is a Japanese news story about an inconvenient shutdown on the transport network

PS:~ What the hell has happened to Anna Grace? Anyone who knows, please getin touch ASAP... Any assistance gratefully accepted. Anna, if you're reading this GET IN TOUCH thank you.