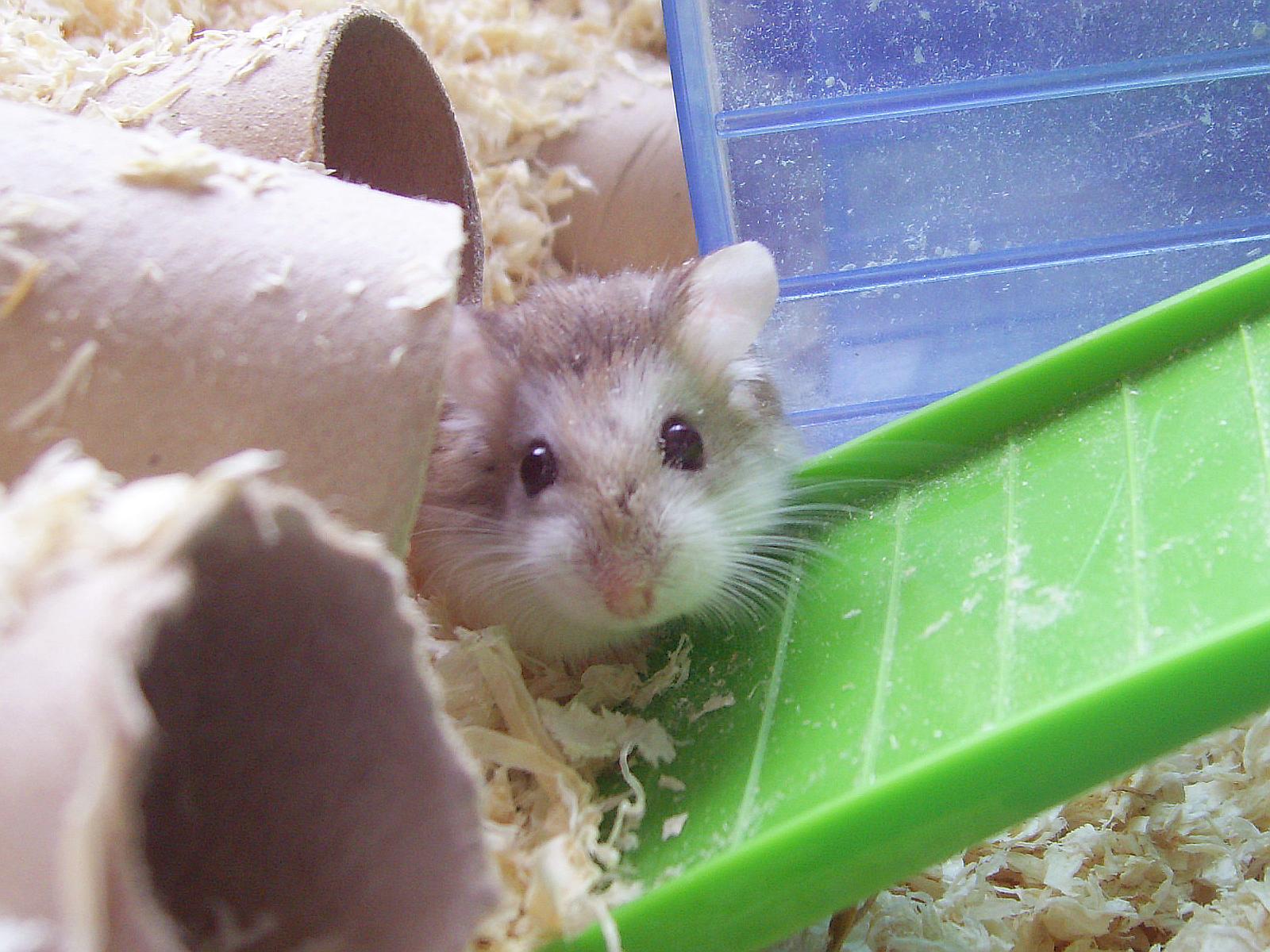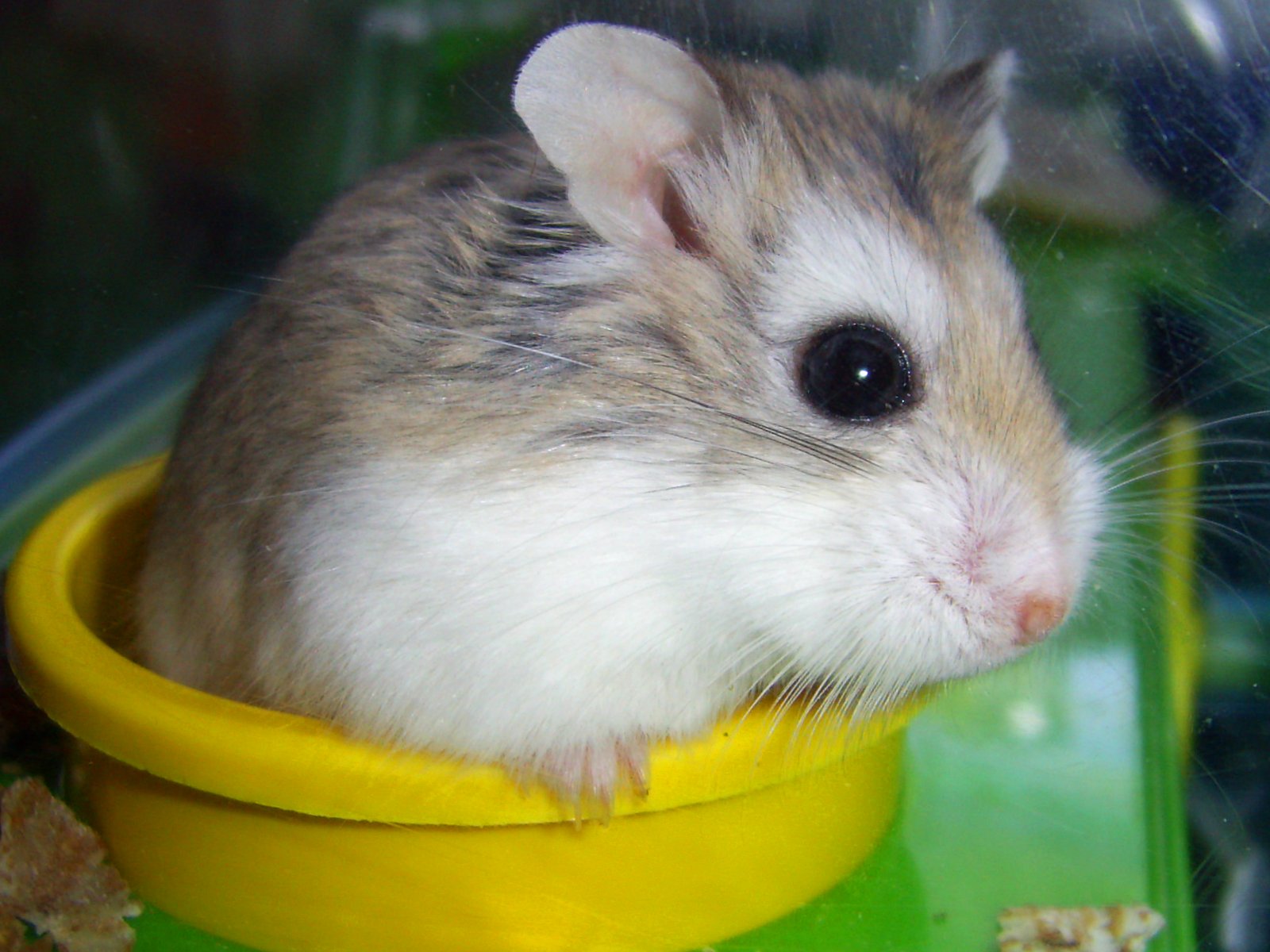 ...Secret passageway!...
during my recent robo-re-removals, out-cleaning, lightbulb-box-filling etc etc when I changed their newspaper I left the new paper (one of the free London commuter papers; not The Sun any more so maybe that's why it didn't fit... where it was too big I just let it flap up one side... and to add entertainment to "injury" I hid a standard toilet tube, plus Baby Itchy's "Magic Wand"... ie her personal half inch/2cm diameter clingfilm tube that only she can ping along on through...
... None of the robbies knew anything
of this secretive area as I basically made things like that and left them...
... Only early this morning to be puzzled
by Spherical determinedly scratting against the glass in attempted burrowing... alternately grabbing the piled up newspaper in her mouth and furiously nibbling at it...
Clever girl!
I thought. Despite no food, no treats... nothing more exciting than two of their familiar old toilet rolls being hidden behind there she had detected the "sectret passageway" I'd hidden in their home!
... Eventually I got frustrated
and wished to pingingly hurry things on a little... so I dropped Baby Itchy behind the newspaper fold right into the secret passageway where she very amusingly smelt it out and cautiously explored. Of course I could see right through the glass so there was nothing "secret" or even obscure about it to me... though Itchy, by her supreme caution, appeared to feel very differently...
... and Spherical grabbed at the paper
and heatedly gnawed on and on... which terrified Itchy, to see the walls shaking and bowing out and being so viciously nibbled upon.
... And then she realized
another robo was on the other side and highly amusingly made contact whisker to whisker and paw to paw through the tiny gap...
... Then Spherical desisted
her furious scrabbling and scratting... at which point Itchy chose to squeeze through, from the secret side, the hole Spherical had been so dedicatedly chewing... o! the look of sheer astonishment on her face as her dear old housemate suddenly emerged from that secret compartment! It was so hilarious I had seriously to restrain myself from cackling aloud at them both...
... Now realizing
there was indeed something worthwhile hidden behind there, Spherical bit open, scratted apart and burrowed through to the secret passageway in record time.
And of course where one robbie ventures,
the other two rapidly follow. it was so entertaining witnessing them exploring their new secret burrow together. And once I'd taken the narrow length of tubing only Itchy could fit inside away; the three of them had the run of the place...
... Every now and then some scrabbling noise
(ie one of their own kind) would cause terror from the main side of the divide to the new secret burrow... then the burrow's occupant would panick and spring out like a furry jack-in-the-box...
...And presently
, at past three thirty pm all three are stashed behind the excess newspaper in this secret tiny burrow... even Evilstein, glancing in, would assume the tank was empty with just waterbottle, wheel, seedbox ~ and nothing else... do I didn't cover them up... just being able to see their naturalistic behaviour in such a confined space is hilarious... how they scramble over one another... suddenly their pink nose to pink nose robo-greeting makes sense... they have to do this in the burrow to ensure the whiskery bedmate is friend not foe!... One time yesterday Itchy was rambling the wheel on and on while Spherical sat idly by... Itchy stopped about five times in three minutes to pink nose to pink nose do confirmational greeting... poor swine! She is bottom peck and so has to be subservient. Bashful and Spherical do a weird borderlilne-squabble greeting where one wrestles the other backwards so the "loser" is lying on her back with Daz-white undercarriage on vivid display... then she gets her private parts forcibly groomed for her...
... And if I hadn't seen this with my own eyes, I would not believe it...!PS... this is a bit of a major thing to leave for a "ps"; I know... but
I didn't know what/how to say it... I will say it tomorrow... Mother Hubbard's had a stroke! She looked utterly done in yesterday, her face all fallen, everything... dreadful...
PPS My leg I've been told is cellulitis...
true enough it hurt so bad I was close to screaming point on Saturday night... seriously bad, like a burn from hot oil still sizzling away under the skin. All I wanted was to cut it out... and this, of course, I could not do... I've been told contradictory things about whether or not I ought to go to hospital. It doesn't hurt anywhere nearly as much (it's about 4 days old now)... since it blistered up... it seems to be that the nasties gnaw out the human flesh which can be excruciatingly painful (my one is nearly behind my knee; the main bit's palm-sized... (which means 1% body area)... and it goes on all mottled and bruised for another palm-sized area... the main bit which was excruciatingly painful at one point has blistered up, just like the bit on my arm did... now it hurts far less. It feels like the flesh-eating bug has at least eaten-out some of the flesh... which kills some pain in the process... I don't know... or something like that. I've been told to go straight to casualty by Mother Hubbs' friend who says they may keep me in. I will have to go to the laundrette before that as all my clothes are dirty. I really can't go in as I am I would rather die. OK I shouldn't say things like that but you know what I mean... or I could just go to my GP (family Dr) and get
flucloxacillin
/something like that... surely that will work... there is no point being in hospital except for the free shepherd's pie (which I love... you know that mafia expression "do you like hospital food?" well I love hospital food... all mushy and squelchy... really yummy and not challenging at all... beautiful food. Well I won't need that as I'm making a dr's appointment for 1st thing tomorrow morning right as soon as I've logged off this... and am purchasing chicken fried rice ingredients forthwith... which is essential for my mental wellbeing!
And how are you?Video: 2 Cats Chattin'...Music: Madonna: The Power of Goodbye (specially for Audrey)...... Come to the House of Lime for some excellent winter pictures...
... right I really am going to have to get in touch with my dr's forthwith as I found out how serious this cellulitis can be I honestly didn't realize... no wonder I was in such agony!
... ps: and this is a fantastic birds blog......Leslie's blog has some especially atmospheric snapshots of the winter weekend...