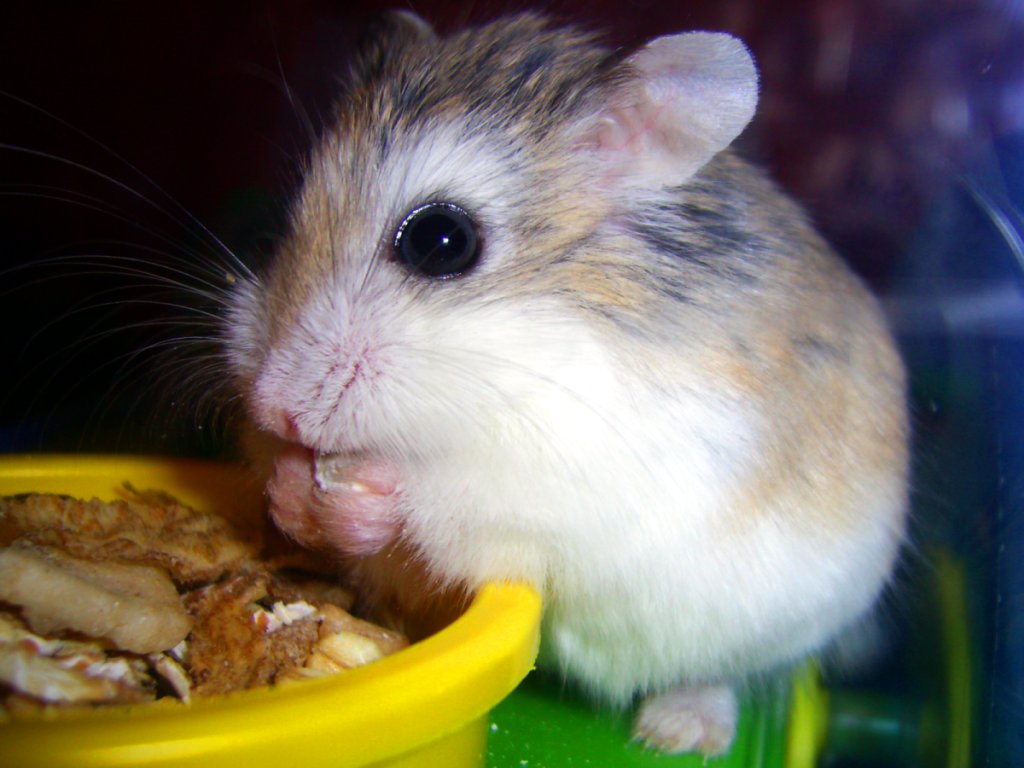 I HAD TO THROW OUT THE OLD TEABOX as I thought it was full of mites. The bedding in there was months old and raggedly falling apart. My robbies used to stash their seeds in there and then sleep on top of them some nights.
A highly sensible security procedure with those wild sewer-mice roaming so closely nearby...
I have given them a new "granary"...
this one's a lightbulb box, taped shut and with holes cut at the front and back top. This I slotted inside a slightly larger box with correspondingly cut openings. This was mostly as a mouse-deterrant as I'm genuinely scared something will sneak in and leave its nasty germs and droppings about the place... I filled the inner box to the brim with Bill Oddie's luxury bourgeois birdseed, plus some "hamster mix" (though the coloured "scones" are too big for my little robos' tiny pouches...), then I added Weetabix and Cheerios breakfast cereals and half a broken up custard cream biscuit. Spherical really liked the scent of this and was frustratedly nibbling away for hours making the entry big enough for her tubby frame!
The righthand picture of the robo on the spoon
came from a
web-page on some of the world's smallest pets
... if you clickonit and scroll down you'll also see the world's smallest Golden (or Syrian: that is a "normal") Hamster. Who looks quite raggedy but is apparently quite healthy despite having stopped growing at only a few weeks of age...
I hope your weekend is going well.
I have been in agony with a sore on my leg which I will have to take to hospital if it gets no better. I have to sleep with my leg up and bent and it can't touch against anything else I would say "yaroo!" and hit the ceiling!
Have a cheery weekend
(what remains)... it has been minus five degrees (C) here in the Big Smoke...
... and how's things at your end..?