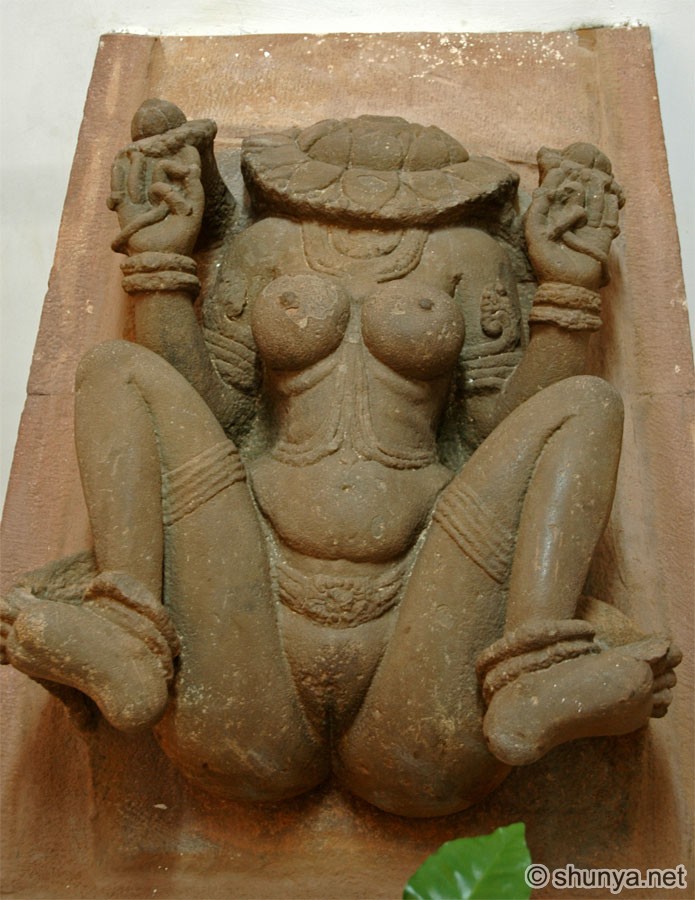 "GOOD" FRIDAY... Easter... a man on the radio yesterday explained the pre-Christian origins of the "cross"... which represents the disc of the sun interposed with the crossing lines... a remnant of sun-worship, the wider world's version of monotheism... He also made a point that had crossed my head once in religious thought. He was wondering how the cross could possibly have become an emblem of Christianity when it represented that religion's darkest hour. "It's a bit like using a machine gun to represent Jacqueline Kennedy," he declared.
The picture above right is a South Indian fertility goddess; Easter apparently being a tie-in with fertility cults of the ancient world... Ishtar... Venus... and so on.
This "interview" ... I was trying to explain what happened and this is it. When you phone a talk radio station there are professional phone answerers. Depending on whether your point seems worthwhile and whether or not there is time to fit you on air they will take your name and may or may not ring you back.
Usually when you're rung back you wait about five minutes with the radio playing through your handset. When you're put through the host will already be discussing the subject you said you wanted to talk on, then you are put on live and it's up to you to make your point. This time, however he kind of "interviewed" me by asking a series of maybe twenty questions. They were very well put, and because I've got used to being able to discuss addiction I gave what were apparently fairly good answers. Because a couple of people phoned in afterwards and said so. That was what flattered me because one said he'd never heard addiction explained so well. It was, as I say, as much down to good questions as anything I answered "why did you start injecting?" etc etc he went right through it... So that's why I talk about an "interview". I wasn't specially put on as a special guest ~ I just phoned in like anyone else...
Well I'd better go. Have a merry day everyone and don't eat too much chocolate. (Or isn't that meant to be for Sunday? I've absolutely no idea...)