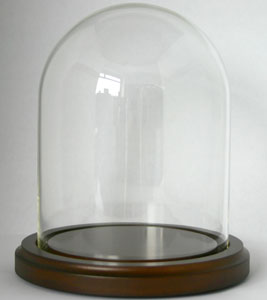 MY TROTTEROVSKIS went visiting Mother Hubbs's house yesterday... stashed in the lollypop jar, filled nearly to the brim with woodshavings and multipunctured with airholes on the bottom...
They were installed upside-down because the lid is bright red and impenetrable by anything much short of a red hot poker (btw did you know the English
King Edward II
died in 1327 with one of those up the you-know-where..! True!!)... anyway it was like a living version of one of those glass domes the Victorians so loved to store dead things under... Though most of the time little was to be seen except agitatedly shifting sawdust... then every now and then one tubby trotter would poke her head up; followed by another.... Then her tubby bum would vanish back into the shavings and the other follow directly down...
Mother Hubbs is funny. On the one hand
she wanted to show my "living ornament" directly to the cat who was most astounded and sneaked round and round it making me feel very nervous (though the tubberovskis were taped in and closely supervised: I know all the kitty-trixx: like waiting till your back's turned (so you can't I even took them to the loo with me) then knocking the whole thing down so it springs open ~ ta-daa! And three-times cat heaven emerges pinging into the shadows... So that made me just slightly on edge though I knew they were perfectly safe. Then she started fretting about whether or not they had enough air. Of course they did!
But we ended up rather farcically blowing in air through a drinking straw
... Which if anything, I'd imagine would only INCREASE the carbon dioxide levels... though I'm no expert. It did seem rather over the top but Mother Hubbs has an obsessive nature like me and once she's got a bee in her bonnet she cannot stop buzzing...
In fact, before long all three simply fell asleep
right in the middle of the diggery (a real burrow for once! What hamster luxury!!)... though only TWO ever emerged. In paranoia I tore the thing opened, only for a bleary-eyed Spherical to emerge from the very bottom, where she had slumbered in seclusion for two hours flat (and probably been nibbling on the red binkybonk things: moulded uppydowny recesses for the shopkeeper to stand lollies upright atop the closed jar as a sales display... THAT is what most probably attracted her down (I know the hamster brain!)... also the relative peace and quiet. She's an old momma, is Spherical. Doesn't like needless excitement of any kind. Meanwhile the other two were going mental digging up then down, then together in a chain. Then popping up sawdust-covered heads and looking surprised to have got nowhere!
We had a yummy Sunday lunch
and smoked lots of real cigarettes (not nasty rollups like I normally do. Mother Hubbard is very posh (well, compared to me; as are most people haha!))... then Bashful and Itchy persisted in scrabbling against the top of their dome as if they were bored and had had enough so I took them home. Not before causing a spectacle amongst some young children on the bus...
so that was MY Sunday... and how was yours..??BLOGS OF THE DAY:
Tubby chocolate mice...
Amazingly fluorescent coloured smoke...
Beautiful hotair baloons...
Rainbowtastic paintings from Spain...

ps
Ever heard of a natural phenomenon called a "
fire rainbow
"?
Click to see it:
they DO exist and that's a fantastic specimen!!