(SARCASM: A BLOODY GREAT KLONK ON THE HEAD)

That's why I don't feel too right.
A shedload of drugs over about 20 years (though I did months with nothing over 2-3 years; though I might give the impression of having once been on EEEEEEEEE all the time, I wasn't, I just liked it and was still able to go out with it and not take it when I didn't want to. I never lost control of drugs till Heroin.)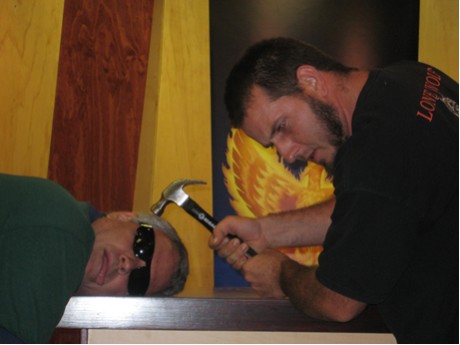 And... I'm feeling dazed.
Hello! Hello! Hello! Hello!
I once got hit on the head by a truck. That gave me concussion. Concussion is nowhere near as strong as this. This is the biggest thing to hit me ever. And you wonder why I don't want to know what it's called!
Thanks for all the comments. I'm not v good at emails. I have to try more.
I hope this makes sense. I have been told I make a lot of sense. The day I stop making sense is the day it all ends. If I went that barking, I would be mistaken for an American Akita and be apprehended to Battersea Dogs' Home. Hopefully a nice Middle Class family with ferns in the hall and a nice garden would pick me up.
** For those not into drugs, E is what Americans sometimes call X: Ecstasy **