***THIS POST DESCRIBES MY OWN FEELINGS; I DO NOT AND NEVER WOULD ADVISE ANYONE TO TAKE THEIR OWN LIFE. WEBSITES AND HELPLINES OF SUICIDE ORGANIZATIONS ARE GIVEN AT THE END***
I have focused here on extremes in order to make my point.
I GOT A MESSAGE THIS MORNING from Q, saying why do I talk talk talk about suicide, why don't I just do it? I'm sure Q isn't the only person to think this. So this Q is for you and anyone else who wonders. My answer.
I was long attracted to heroin before I ever got involved in it. The main attraction was that heroin was deadly. The first time I went out of my way to score heroin I was dead-set on overdosing and drowning in the bath. Circumstances conspired against me and my £50 came back. I have never been so disappointed. But I still had a good go with all the drugs I had: sleeping pills and vodka, lots of clothes, bricks, planks and a bath full of water. I was alone over Xmas. This should have worked. When I woke up in a white haze (the side of the bath) I thought I was dead. For a moment I was happy. Then I realized I was wet and cold and miserable.
I did a far better attempt a year before. Also at Xmas. Also in a locked house. With no interfering bastard due back for a good 10 days. I knocked back nearly a bottle of vodka. then 8 pills of 4 different types. My memory from then on went hazy. Suffice it to say, I woke up with vomit everywhere, and pills in the vomit. Scores and scores of pills. Not a single pill lay outside the vomit. Which speaks for itself. I felt sicker than I've ever been. Poisoned to the core.
I was out of it for three days, sleeping off this overdose. Gradually what came back was a moment when I picked up a bottle of 70 or more Lofepramine, a heavy antidepressant. As far as I knew this was fatal in overdose. I knocked the entire lot back. At least 70 pills on top of this vodka and pills cocktail. To my regret I puked nearly all of it up. But not enough not to feel sicker than I ever have done. Heroin sickness in no way compares. This was deathly. I must have taken in more than I knew of this lofepramine. There was no chance of this being seen as any "cry for help" I wanted to die. I didn't have a chance to feel disappointed or anything else. I felt nothing. As I say I didn't fully come round for a good 3 days.
In my drunken idiocy I had also forgotten that lofepramine is a tetracyclic, not a tricyclic antidepressant. Tricyclics are fatal in overdose. No question. You go unconscious, then you start fitting. Then you go into a heart attack. You do not come back. Tetracyclics are a different ballgame. Lofepramine made me feel ill. Iller than I ever have been or would want to be again. But it didn't kill me.
If only that idiot had provided me with heroin a year later I might not be here now.
Q brought up a very good point when he told me I should stop talking about suicide and just do it. Perhaps I should explain a few things about suicide for the uninitiated.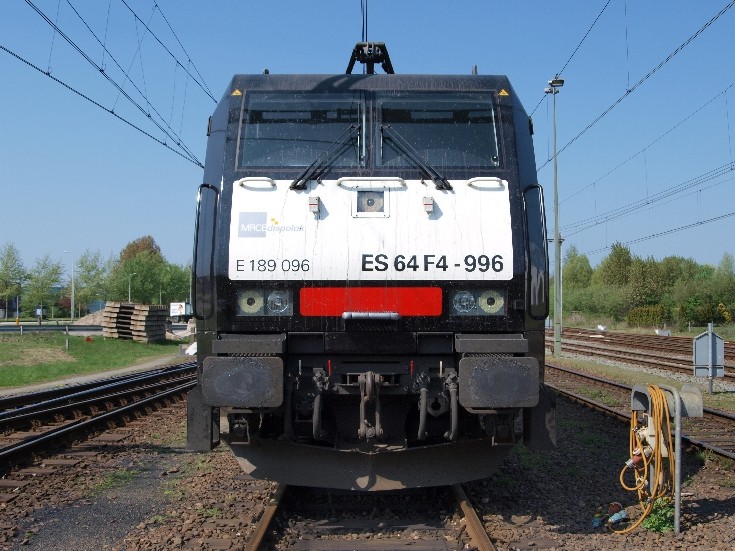 Suicide usually comes in impulses. When I have felt desperate and at the end of the line, these have hit me every few seconds. That is, literally hundreds of times per day. Most people in a suicidal state actually resist these urges, even despite their insistence. As my old counsellor told me, the will to live is the strongest will of all, no matter how bad you feel.
You need to get out of your heads the idea that suicide is just a wimpy way out, an escape from pain. If I
hadn't
been such a wimp I'd be long dead now. This isn't how it feels when you're in the thick of "suicidal ideation" as they call it. In depression, life feels worthless and meaningless. In severe depression there is not even a glimmer of hope or joy anywhere. In this state it is easy to feel you are doing the world a favour, that everyone would be better without you, that you deserve to die.
Things don't have to go very much further along until you hit an outright delusional state. Yes plain depression ~ not schizophrenia ~ can make you delusional. You can also hallucinate, hear voices or see warped faces in the walls, the carpet, piles of clothing. All these can be symptoms of extreme depression. It's called depression with psychotic features. (We had a friend at uni, who didn't use drugs (not even hash) who got into this condition.) In this state the most far out and bizarre ideas can seem utterly realistic and reasonable. I will not give details. If you know anyone who appears to be depressed and out of touch with reality you need to get them to a psychiatric hospital and quick. In fact if you know anybody who gives the impression that they may be considering a suicidal act you need to seek help fast. Most depressed people find it hard verging on impossible to take even simple decisions. If you think they need hospital treatment you should push for this, and make it clear to the doctors you don't feel able to take responsibility for yourself. That's what mental hospitals are for. To treat people who cannot survive anywhere else.
Using drugs while depressed, especially speed, cocaine or crack can make the state far worse and even precipitate psychosis. If you know anybody in this condition you need to step in as a friend and help. Never assume anybody who's ill enough to hallucinate ~ or who's just staring blankly at a wall, rocking ~ will get help for themself.
Two weeks ago I finally had enough of gear. Crap gear full of rubbish I didn't want and hadn't paid for. I'm not talking "bash" I mean pharmaceutical whackodrugs. I wasn't the only person to lose days at a time in amnesia. But I don't know anybody else who went off like a skyroket, hearing voices, paranoid and hallucinating floridly.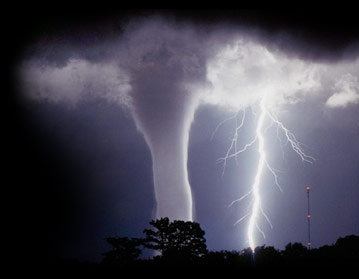 The absolute fruityloops peak of this lasted only 2 days. In 3 days I got 1 hour's sleep. My mind was electrified. When I closed my eyes it was like watching television. Vivid imagery played out behind them. My hearing went louder by a factor of at least 10. Suddenly I could hear everything in every room of my house. People on the street were yelling their personal business. If I so much as cranked a door handle open, the door told me to buy a tangerine (yes I thought this was hilarious, too). At one point it sounded like radios were lying everywhere, left on, babbling, playing music. A confusing jamboree of sound. At another point I couldn't tell whether I was thinking or hearing, I was hallucinating so much. I also had visual hallucinations: spectacular lights, police officers posing as parking meters. Going outside was like stepping outside a full-on rave. Two police cars side by side, blue flashers on, took me to psychedelic seventh heaven.
I took no drugs to get in this state. I STOPPED taking them. I wasn't depressed. I was laughing my head off, singing songs I was so happy, very disinhibited. My mind was racing very quickly and flooded with ideas. Into all of this utter darkness mingled. I was closer to a desperate, impulsive suicide than I ever have been. Every other act I ever did or contemplated would have been a planned event. This was random and quick and dangerous. I speak literally when I say I wasn't very far from a state where I would not have known who or where I was or what I was supposed to be doing. Because I kept in touch with some rational part of myself I knew this, and that freaked me. The experience itself was not inherently scary or nasty. I'd rather feel that way than be in panic or anxiety. What hurt was going mad and knowing it. You'd have to be incredibly naive to hear voices, hear people spitting and swearing at you along the road, all the way up and back, and not realize:
this is what happens to crazy people
.
To anyone still having a good laugh from all this, I challenge you what would YOU have done in such circumstances? Would you have got there and back and home without being arrested or put in hospital? If you don't believe a psychotic-like episode can happen to you, just try smoking as much crack as you can manage. Best way I know of to bring it on. Point was here, there was no crack. There were no drugs; only a lack of drugs. That is what scared the rational me, the tiny part of sanity that remained through all of this. My head was like an echo chamber for days afterwards. One thought I thought was repeated in my head and bounced back and forth. Some thoughts flew straight in from outside. What was mine or not became confusing. Doing the simplest task: buying something in a shop, using a laundrette, going anywhere in time on time. This was extremely stressful. I only posted on my blog because I find talking and writing easier than anything else. These are the only things I do truly WELL. Anything else computer-related, e.g. signing in, was difficult beyond words.
Well I think I've said all I want to re me and suicide. I've experienced suicidal thoughts for a long, long, time. Provided they aren't acted on, that's all they are, just thoughts. Usually I do not mention them. I am fully aware that to do so can sound childish and petulant and attention-seeking. I posted some of my thoughts as they came more recently because I was in a mess, had no idea what was or was not relevant or real. Through all of this I tried as hard as I could not to cause genuine offence or upset. And yet to be true to myself. This is not an easy situation to negotiate. My blog tells the truth, no matter how nasty, sordid or embarrassing. If I deleted everything that could embarrass me at some time in front of some person almost nothing would remain. In a way I have prostituted my life story, if you want to see it that way. So I might as well go on. It means little to me any more, I'm so used to telling it. At least that way it cannot hurt me.
So that's me. This is my existence. Judge me all you like. But
I challenge you to walk a mile in my shoes and still say what you say.
Over and out.
***SUICIDE HELP***

Please anyone from the relevant countries give names/numbers of organizations.

If you or anybody you know is or appears to be contemplating suicide (including dropping hints) GET HELP NOW.
The following organizations and helplines can give advice and put you in touch with mental health services:

UK: Samaritans National Helpline 08457 90 90 90 (low cost from BT landline, may be expensive/not eligable under minutes schemes from mobiles)
Central London: (probably cheaper from a mobile phone or callbox) 020 7734 2800
Eire Samaritans: 1850 60 90 90

Australia: Samarians
Befrienders: helpline08 93 81 5555
Befrienders: youthline 08 93 88 2500
Befrienders: freecall countryline 1800 198 313

Canada: Befrienders 1-888-787-2880
Helpline Vancouver (cheaper from a cellphone) 604-872-3311 (Greater Vancouver)

New Zealand: Samaritans 0800 726 666

USA: National Council for Suicide Prevention 212.677.3009
Befrienders 310 391 1253