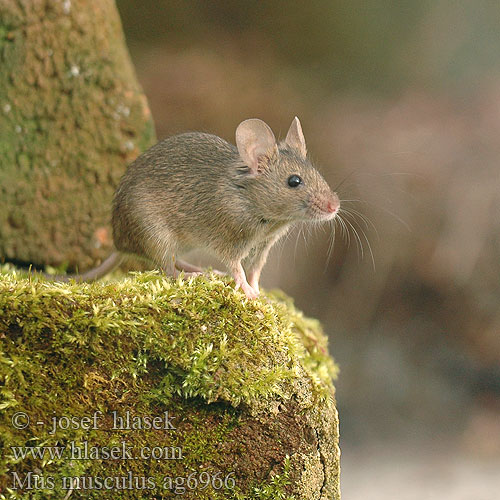 I HAVE A SPECIAL PLAN. I'm in a good mood now and planning my future. My DRUG-FREE FUTURE. YES A FUTURE WITH NO MORPHIA, NO METHADONE NO NARCOTIC SUBSTANCES.
See I feel hypomanic enough without needing shitty drugs to bring me up here. Why am I hypomanic? Because I scored methadone on the street a while ago and indulge tonight in an extra dose.
[A tiny dreg that I had extra, not a whopping huge dose.] That little bit extra plus lots of sleep, plus depression which cycles anyhow (high and low and I really do mean HIGH at the extreme ~ even higher than crack) so this has switched my mood. I was NOT taking illicit methadone during my most intense mania, I ought to add. If anything I was FORGETTING to take the shit, forgetting until I wasn't too far from having my head down the toilet puking from withdrawal [I felt physically sick and didn't know why]. I was so high I not only went into a literal spiral whirl where my words broke up into noise, a brain full of roaring NOISE without words I was turning into literal pure energy and felt invincible. My friends told me not to fuck off the methadone clinic but that was my plan. To tell them where to go and hike along the high speed rail track to Paris. Knowing that withdrawal perturbs my mood severely I would in this state have probably gone so manic I literally didn't know my own name. I was already out of it enough that I didn't grasp what people meant when they said my name in front of me. I wondered who they were talking about.
This was on NO drugs bar a couple of cyders per day as I'd been drinking for eyars on end without mania, and just enough methadone to survive. No speed, no crack, no E, no psychedelics to put me in this state. This is what I mean when I say my highs are higher than my lows are low. And thank God. I've heard tales of manic people believing they are Emperor of the World or at the very least multi-billionaires. And they very often take other people in and get first class air tickets New York to Paris, leaving chaos in their wake.
Because I'm schizoaffective I can barely get it together to keep self, house keys and phone in the same place. In my most severe mania I had no glasses (I just lost them) and no money at all (I lost the card). I was pretty badly disabled and only able to post because I type by touch, have been blogging for years and know the procedure for posting back to front. Otherwise I'd no way be able to put up my experience online as I went. All that weird spelling mistake stuff with U U U A A A, that stuff was literal stream of consciousness. I didn't edit because just as I'd keep my private journal the way it was, so I wanted my blog to caputre the moment. This was like holiday photos from the Light Side of the Moon.
How did I get on to this? Oh yeah because I'm UP and Addressing My Drug Problem.
Here's what I'm doing. I KNOW SOMEONE WHO DEALS IN SUBUTEX OR SUBOXONE.
[They're the same stuff: buprenorphine one has a useless added ingredient so you can't inject but I wouldn't waste a vein on it anyhow. I don't know which he's on now but he sells his script and offered it to me several times.]
I'm willing to switch methadone to heroin for a week to sweep the Mean Green out of my system. If you don't sweep it out you have to be down to 30mg AND do 36 to 48 hours of NO METHADONE which is just not something Im going to do, not something Paddster ever did and he's
the man as regards Drug Knowledge. He's now 100% opiate clean ie on NOTHING and he achieved this using the same manner of scheme I came up with. So Im going to clear out evil methadone which is MORE ADDICTIVE, WORSE WITHDRAWALS and ONLY superior to heroin in that it can be dosed orally under supervision once daily. Paradoxically methadone's advantage is key to all its disadvantages. The long half life means it's a slow drug, taking ages to take effect, ages to detox out of the system. Most people agree it is better to die than to detox off methadone. Sorry to be realistic. Life ain't too hot. Life without opiates when you're addicted to them is utterly bleak and meaningless and during detox you feel this in all its realism and intensity.
To any person reading this in a state of withdrawal I urge you to keep hold of how you feel and to make an adult decision. Is this really what you want to be doing with your life? You don't need to commit suicide. You need to come off these drugs that are making life not worth living.
There is no need to suffer unduly.
This is why I choose the Subutex option. You do the suffering BEFORE you come off. The worst suffering occurs during switchover. I'm going to switch over under NO medical supervision.
I will wait a couple of hours and use heroin to cover the receptor sites Subutex has left wide open leaving me partially sick. I'll start off on 4mg day one, 8mg day 2, 8mg day 3. I'm not going over 8mg. Then I'll tell the clinic I'm on 8mg Subutex and don't need methadone and they can treat me or not treat me but this is what I'm doing. I MUST switch to heroin first as my methadone dose is way too high it would take months to switch down. I'm doing 18 hours clean before I pop a Subbie. Then I'm crushing up the 8mg pills and reducing by approx a single milligram every couple of days. I've BEEN ON SUBUTEX AND DONE THIS. I felt NOTHING. No withdrawal whatsoever after the 3 days of "suffering".
A lot of people say buprenorphine makes them feel terrible for 3 days but I felt fantastic. I now realize I was hypomanic! Music on TV sounded luscious. My mood was soaring, particularly in the mid-morning. I was sleeping approximately midnight to 4am. On the zopiclone the dr prescribed the next week I got another 2 hours; midnight till 6. The pattern of my moods (the precise swing in intensity; my sleep pattern; the way music sounded so amazing) all this matches the mania I get now which is why I can confidently say I was mildly hypomanic in my first few days on Subutex. I was high enough to feel about 95% physically OK on day 2 but not be AT ALL bothered by these slight withdrawals. On day 3 I was about 98% OK and again simply not bothered by the sweats and shivers I had I was so hyped up. I had all the upsides of hypomania, which is mild mania and all the positive feelings people use cocaine for. Unlike cocaine which makes me feel ragged, brittle, paranoid, anxious, and often extremely jagged this was a wonderful smooth secure feeling. It's more like being a kid excited over Father Xmas than being an adult on drugs.
So I'm switching MYSELF to the substance I wish to use. I'm withdrawing myself far more quickly than the clinic would allow
(which is why I'm not telling the clinic till it's done). I know my family will worry but they needn't do. I'm NOT doing this next week I'm keeping myself on the most even keel I can manage for several weeks before I even consider putting myself through this. Eg I had NO DRINK YESTERDAY. Not one single alcoholic unit. I need to get used to being FREE, being EVEN, being SURE OF MYSELF OFF DRUGS. Because for the rest of my days, be they many or few I'M OFF DRUGS FOR GOOD. Once I get off the shit that somebody chose to name after a female hero Heroin, once I get off this, that's us DIVORCED.
TILL DEATH DO US PART?

No darling. You cheated on me, you abused me, you nearly ruined my life. WE ARE THROUGH.
Illustrations: with the obvious exception of the perky-eared tonkie house mouse, I found these by looking through schizoaffective and schizophrenia and they sum up how I feel. The most accurate two are the top two, the red one is me when blurry and the woman is how I feel when I'm crystal clear but "ill" I'm all there, just not there as I was when I was "weller" ....
Rethink (mental health charity) schizoaffective disorder fact sheet.
Lizzy, thanks for this
Radiohead - Street Spirit Funkagenda's Spandex+Ketamine Mix
"ketamine mix"
A little tonkie poem.
Byron: Childe Harold Canto 1; XIX
The horrid crags, by toppling convent crowned;
the cork-trees hoar, that cloathe the shaggy steep,
the mountain moss by scorching skies imbrowned,
the sunken glen, whose sunless shrubs must weep,
the tender azure of the unruffled deep,
the orange tints that gild the greenest bough,
the torrents that from cliff to valley leap,
the vine on high, the willow branch below,
mixed in one mighty scene, with varied beauty glow.