I HAVE A PET MOUSE. A wild one.
It is called Tonkie Ears or Donkey Ears if you prefer. It has been making loud nibbling noises from under my fridge for over a month now, but I never saw anything until the other night when this tiny mouse-shaped shadow appeared,
pinging back and forth. It kept freezing, sitting on its haunches with its ears up. Then it ran right up to my feet, but I got scared it would try and nibble my toes. This must've made my foot twitch ever so slightly and it scurried away ~ the swine! I've been leaving out chicken bones and crumbs for it.
Mice love chicken bones. I used to feed my robo-hammies with bones. They like the gristly bits on the ends. I had to use a lot of control not to eat these bits myself because I love them too. I also like eating fishbones from tinned fish. Yummm yumm. I probably need all the calcium for my rotten teeth.
I went to that horrible clinic appointment at 10am. Even though I was up early I was still late. I went in the post office with my heart in my mouth in case my card didn't work (it's split nearly in half, so it doesn't swipe, the magnetic strip is broken but the chip is fine; last time the woman said "give it here" then said "your card is broken" and didn't want to serve me but I insisted on putting it back in the machine and after 2 more attempts it worked.
Anyway I got £50 out and was so happy I could have cried. Now at least I had the option of calling my dealer.
I met a down and out at the main bus stop who said he had £100 and wanted me to score for him but I said I had an appointment and would come looking for him on the way back. We both knew this wouldn't happen. But I got on the bus all wound up over this because I could have given up my appointment, scored, wasted half a day, ran in the clinic just before they closed with a flimsy excuse. I'm not a terrible liar I just really hate doing it. The next day (today) is a bank holiday so I absolutely had to be at this clinic today also my script ran out so I didn't even have one pick-up left. Any mistake on that script and the chemist would have refused to serve me. That's why the appointment was at 10am so that I had time to get back to the clinic if the script was wrong. I got my worker to check the script carefully and he said it was fine.
He asked me how I was and I said I didn't feel very good blah blah I managed to change the subject on to the royal wedding. Guess what: my druggieworker was only ONE year old when Charles and Diana wed. I was about nine. I remember being in my Auntie Ann's house watching her enormous (for the day) Rediffusion television which had 4 buttons like cigarettes poking out and a coin box that took 50p pieces on a timer. 50p in that day was worth about £2 now so that's $3 a pop if you're American. For $3 you got about ten hours, maybe five hours' viewing. In those days TV only came on in the late morning and was off by about midnight. No breakfast TV. No late night TV. Only three channels.
My auntie Ann who wasn't a relative, she was my Nanny's next door neighbour, was ooing and aahing at the screen "aw look at Charlie!" etc. Then there was a street party. The entire road was closed off.
We were in Windsor at the time (the wedding was at St Paul's cathedral in London) so we got in Annie's Mark 2 Cortina and went to see this massive bonfire in Windsor Great Park which is basically thousands of acres of Royal back garden at the Queen's weekend residence. I remember missing what was being billed as the most amazing firework display Britain had ever seen in order to do this. But we'd have only seen it on TV as that was held in central London over the Thames.
I wish Wills and Kate's wedding was today. I'm really in the mood for a royal wedding today. If you're reading this on foreign shores you have to understand this is a really big deal. It will be a national holiday and everywhere from Buckingham Palace to Westminster Abbey (which is opposite the Houses of Parliament) will be closed off. So if you want to line the route you'd need to go into the park and go along that road that leads from Buckingham Palace to Parliament Square. This is the most picturesque part of London, far more beautiful than any area of Paris by the way, so it should look really good on television.
I'm glad Prince William finally popped the question at least and stopped dangling that poor girl on a string. It wouldn't surprise me if they'd agreed to this and talked it over three or more years ago and only made it public more recently.
Well that's it for today. I'm still sleeping for hours on end but the mood is more up than before. The gear I got yesterday was real rubbish and I got someone else to score that from me from yet another number that was already in my phone but who I don't actually know. This one's name is B, which is a strange thing to call yourself as a dealer as B means "brown" and brown here means heroin. Almost all our heroin comes from Afghanistan or Pakistan and it's brown heroin base.
I have £20 on me especially for scoring but I'm not sure I want to do it. If my number one dealer is back on I know he'll have something at least half decent. But I keep telling myself he'll be on next week and the week after and the week after that and if he's not someone else will, so I'll be able to chuck £20 away then.
All I've used today is 2 cups black coffee. I was hoping to hype myself up a bit as I require a
manic episode
in order to be happy. The manic euphoria was better than any drug I've ever tried and it had no side effects, except when it went so extreme I coudln't concentrate or focus at all, my thoughts raced into each other so fast they smashed apart into a garbled mess and I was constantly losing my temper even though I was sitting on my own. Just thinking about something was enough to make me lose it. I don't want to be like that, but the milder end of the spectrum feels really really nice and it's far superior to drugs. That is the feeling I want back. The feeling I had when I was obsessively DVD shopping. I had £150 in the bank as I'd not been taking drugs and I blew the lot on my DVD collection over 4 days. I was buying at least 10 films a day.
Well I'm going down to Sainsbury's to obtain roast chicken of the cold variety rather than freshly cooked. The cold stuff is higher in salt and glucose and pumped full of water. So it's lovely and industrial and I luuurve industrial food.
The only bit I hate about supermarkets is going through the till because I feel the staff are judging me. I can't keep myself together like a proper person would I look like I'm homeless. It's as much as I can do to wash/shower but my clothes are dirty, I have no clean ones. It's a real ordeal trying to sort out washing clothes etc. I got told this is symptoms of this "illness" I am meant to have because I never used to be like this before. Now I just can't handle doing things. Too many details all pressing me at once. Too much to deal with.
I did some research into schizoaffective disorder to see whether I really have it.
I have a mood disorder which is
bipolar
in type ie I get depressed which can last months and for years I used to have little flashes of something I suspected might be
hypomania
but wasn't really sure. The last thing I was going to do was fess up to a doctor and go and get the label "bipolar"* hung around my neck so I kept shtum about this. I never went full-on manic until last December and then my brain really was racing out of control. As well as this I've had psychotic symptoms which are hearing voices or having voices coming into my head "
thought insertion
" and also paranoia. Those are the main ones they started properly something like seven years ago but were really mild. They would come and go but they were bad enough that I remember having to keep stopping the bath running on more than one occasion because the sound of running water set off something that sounded like someone calling my name over and over and over. I never went full-on psychotic until last December and that lasted until some time in March. Now I'm depressed a bit still but not as depressed as before. But
I never heard any voices during that depressive episode
, which lasted more than a month. And I'd given up the antipsychotic because I thought it was making me feel flat and dull and wanted the chance of some
mania
back.
The only schizo thing that happened to me a few times was I'd be thinking of one thing eg "chicken" and another totally unrelated idea would stick to it eg "branches" so I'd have a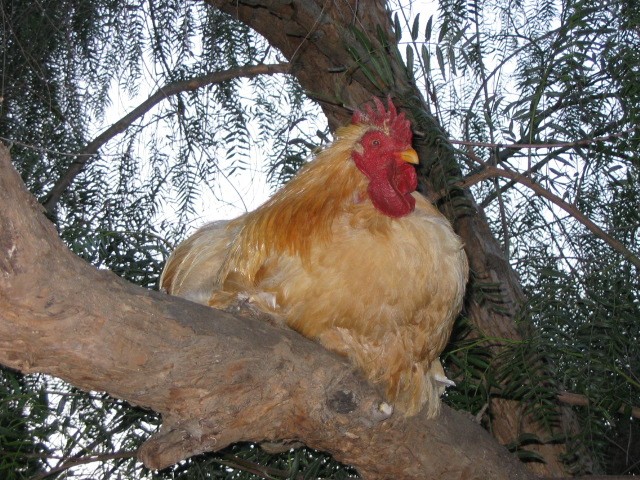 weird confluence of ideas in my head: chicken that was like tree branches. It happened quite a few times. Sometimes I can't bear to say or think of a word because it has really weird associations for me (that it didn't have in the past) I think this is what they mean when they talk of "
marked loosening of associations
". I can't describe it any better than this.
Does anyone know anything about schizoaffective disorder; and do my symptoms match it?
I've only given the main ones else I'd be detailing it all day.
I looked up a
schizoaffective forum
and found some really good stories that have a distinct similarity to mine in its more extreme stages.
I noticed looking between the lines that schizophrenics seem to have more trouble with "
thought disorder
" whereas schizoaffectives seem to get a really high incidence of visual hallucinations and illusions. I remember one time I was at nutter club and pretty manic the guy opposite me suddenly grew a purple face out of his neck and it stayed there for a minute then went away. You'd think something like that would be scary or disturbing but I was honestly too high to care. That's the thing about mental illness it doesn't add up logically the way youd assume it might.
*ps my diagnosis is "
schizoaffective disorder
, bipolar type" and it means i get symptoms of bipolar AND schizophrenia
Here are the links:
I really relate to this. I had feelings like this when I was manic, too:
http://www.experienceproject.com/stories/Have-Schizoaffective-Disorder/1146253
A schizoaffective story:
http://www.experienceproject.com/stories/Have-Schizoaffective-Disorder/1108308
This describes the entertainment hallucinations of schizoaffective disorder
(You have to see them as entertainment; otherwise you truly would go insane.)

http://www.experienceproject.com/stories/Have-Schizoaffective-Disorder/1518298

Best psych meds site I have found:
http://www.crazymeds.com/



pps i found out the name of one of my more unusual "symptoms" that i still do today, it's called

verbigeration

and it means "meaningless repetition of words, phrases or sounds as a symptom of mental illness". I do it when I'm stressed or when my mind is racing so frantically from mania I can't hold on to anything else but single words or just bits of words and i repeat them over and over. I dont know why