AA is scuppered for tonight.
I was going to go down to get their big book. But money went to my head and I went out compulsive spending on 5 DVDs for £10 ~ war films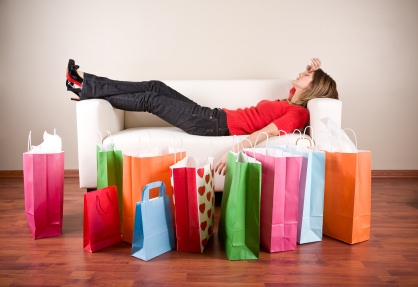 of all things [& Chinese takeaway]. I far prefer black & white war films to Westerns. So I'm watching Sink the Bismarck! I understood the German at the beginning, which still feels weird. And I bought a book in German this morning called Narziß und Goldmund by Hermann Hesse; the title means Narcissus and Gold Mouth. Goldmouth might be somebody's name but I haven't a clue what the book's about. It looked interesting at the time. I don't spend half an hour deciding to buy anything now. I just get it. Then I get it home and wonder why I wanted it but still it's better than buying heroin (isn't it?) Akh I could do with some gear now why do I... o yeah methadone dose due. + risperidone.
I thought it was a forlorn hope these war films would be dubbed into German what with WWII and all. But I got French on a couple. I supposedly speak French. Har har har to that one. I'm still learning Chinese, really slowly. If I take on any more languages I won't have any time left.
Learning to speak Chinese and supposedly brushing up 2 more which I do "speak" well enough to go live there (which means a good basic knowledge ie A levels). German has sailed far past A level into Proper territory. Not that you'd think that to read my German blog, it's very pidgin in expression. My focus in languages has been Understanding not speaking. Got nobody to speak To for one thing! If I can get off Methadone and get a new passport, I can go to Berlin on a cheapo flight. I'd luuuurve to see Berlin. It's the only town in Europe I know of that can seriously vye with London and Paris. Paris is amazing. French London, basically. I dream of Paris repeatedly. Been there twice, had spent more time wandering the streets than I had of London, when I moved here!
O there's some fantastic cartoon Nazis on this Bismarck film. I like the British First Sea Lord. I'd quite like to be a First Sea Lord. It sounds like a nice title to have. Anyway he's a real no nonsense old boy.
I'm watching this film in black & white smoking away on my Sterling Superkings (break the ends off, roll ya own later) so I'm only on 10 fags a day... anyway I'm watching this film thinking of my late grandparents wondering whether they used to stay in after blowing all their money down the Casino (loved gambling did my maternal grandmother "she used to go nuts at roulette" said my Mum. (And I wonder where I got my love of roulette from! I grew up with my own WHEEL!!! Know how to chip down on 1, 2, 3, 4, 6, 8, 10 or 12 numbers as well as the obvious 18 on red/black. It shocks me that some committed gamblers don't!
We don't have a double zero here. And you can bet on zero, 0 & 1, 0 & 2 and so on. I used to have Real Money Roulette on my old phone. Lost £200 in free bets on that and blackjack. Blackjack is just crap, you barely win anything, so you barely lose anything either. I used to know all the terminology but rapidly forgot it. After like an IDIOT I put my old phone down in the Druggie Clinic!
19:20 O they're FALLING IN LOVE [on Sink the Bismarck]: v chirpie birdie girl and crag faced guy under the First Sea Lord (who I want to be). Hierarchically under. It's not porn. When Matran the Ratman got chucked out ... [deleted Matran/Laundretta porn story!]
Heroin heroin heroin. Crrrrrave crave crrrrrrrave! I'm waiting for me methadone to come on. It's taking AGES! I really could do with some lovely brown (if I can find a needle somewhere. No idea where there might be one, having chucked all I could find away. Literally every single one.)
Oh I've got to go this stupid thing went and posted without asking me so I'm off.
ST ETIENNE: JOIN OUR CLUB "chemical-friendly zoom mix"
ST ETIENNE: JOIN OUR CLUB REMIX play this music with the above video
o boy it sounds dated!
i 1st heard this and recorded it off Pete Tong's friday night radio show on bbc radio 1
Illustrated: me after compulsive shopping. But my breasts are bigger. Har har. No I'm not really a woman I'm kidding.
Here's footage from an Ecstasy rave called Vision at Popham Airfield (E Anglia?) 1992
CARL COX going into GROOVERIDER; AMNESIA 1991 UK RAVE (not ibiza)