04:37 hrs. On BBC World Service radio there's an interview with a "man living with schizophrenia" and his Dad who wrote a book.
I notice the very first time he properly heard a voice he climbed a tree, believed he was in the hanging gardens of Babylon and believed Brighton ("London on Sea" on the South Coast) was Biblical Babylon, seat of all that's wrong with the world... I have friend who had paranoid schizophrenia (now diagnosed unipolar schizoaffective) who heard a voice telling her to take of all her clothes and run down the street naked SO SHE DID.
I hear voices every few days now. But they're nowhere near as loud as they were a couple of weeks ago. They're more like the voices I heard a few years ago. Murmuring.
They never tell me what to do. They don't impart information usually. As I said they tend to echo my thoughts or speak them aloud. Or lots of them babble random words and short phrases, some spoken to me, others just talking to nobody in particular.
When I was in the mental hospital the guy asked me what they said. It's very difficult to repeat what a lot of them say as they're so random. So when he went out to speak to the very fantastical lady doctor I specially concentrated on what they said. I lost one, but the other was talking about somebody beating somebody else up. This was like words coming out of the ceiling, not so much to me but to anybody listening, I would like to say. But it seemed to be speaking for my benefit.
The day before I heard a woman's voice in my left ear say "nervous breakdown" then some other voices said other things. Within 2 minutes a unisex alien type voice said in my right ear "schizophrenia". I was getting ready to go to an NA meeting and this put me on a real downer all night. I was very paranoid all the way there on two buses. I found it very hard to cope that night.
This is what pisses me off about NA; if I talked about this in oblique terms, people might say "oh I know!" But I think how many of you actually did go not just to one but several meetings in a row hearing voices pretty floridly. How many bus rides did you brave, feeling that every conversation you heard on that bus was directed to, or talking about YOU? Do any of you actually know how this feels?
This is what gets me about NA. They will assume I'm paranoid because I was on crack TWO YEARS AGO. That I feel like I'm on ecstasy because I was on it TEN YEARS AGO. Took E the very last time EIGHT YEARS AGO. And that was after a long break from popping those pills.
I last took one single £5 rock in 2 tiny pipes in early December, not having smoked any for weeks. I took crack a handful of times between late 2008 and late 2010. And I do mean a handful. Months between pipes. Crack psychosis happens when you pipe and pipe until you are paranoid and hallucinating. (Crack psychosis is nearly always paranoid in form. You don't go HIGHER off the crack than you were on it! ~ as I did!)
Before this I was smoking it strictly once a week on Mondays only. This lasted several months. Before early summer 2008 I was smoking crack a few times a week.
So why these extreme mood swings now? I don't know an answer.
My first priority is dealing with my mood states. I know they are extreme compared to ordinary people's moods. If you think I'm self-indulging let me describe the extreme.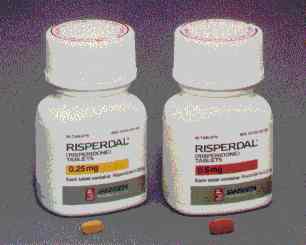 About two weeks ago I was ON sleeping medication and sleeping between two and a half and just over four hours per night (some nights I slept longer due to physical exhaustion, but the night before I would have slept barely at all; I was on a 48 hour sleep cycle).
So I slept very little. Woke usually between 2:30 and 4am my mind rushing and full of loud, fast 1992 hardcore rave tunes. I felt like I'd fallen asleep high on E at a full-on rave. Jumped out of bed, danced in the kitchen, kettle raging, drinking black coffee for warmth. Straight online, skimming and skating all over the place. On the highest days my body was amping with energy as on ecstasy, crack, amphetamines full-on, every moment of the day, as if I had taken an electricity pylon and applied several thousand volts through body and brain. Utter electrification. Unlike with drugs, even crack, which focus you in a way, I was scattered all over the place. And very, very fast. WAY faster than speed, E or crack. I wasn't paranoid when this ultra-high. I felt like I was flying. I felt not just on top of the world but on top of the universe. THAT is an extreme mood swing. I was too out of it to cope with any chore more complicated than collecting methadone from the chemist. This I did first thing, when I was still pretty together. As the day rushed on I lost it more and more only settling down after my sleeping pill in the evning.
It was very difficult to post online during this phase, but I pushed through the experience, tapping rapidly into my machine. The photos and links appeared over the next couple of hours, when I had patience to endure the time-consumption of messing about.
These were the days when I peaked whirling into an ultra-hyperspeed vortex whirring with words and letters faster and faster, no words, just endings, no endings just sound. Roaring noise. That to me is utter madness. Not paranoia, not voices, but to lose my capacity for thought. Not thinking in English any more. Just a headful of roaring noise. Utter insanity. Spoken, thought, experienced. No reason left.
When NA talk about "insanity" they mean running about caring nothing for anything but drug use. Or getting paranoid enough on crack to be crouching behind a door thinking police or robbers are about to break it down to take your stash. I have never heard anybody share about no longer thinking in English. Or their mother tongue if that is a different language. So you see I feel alienated from these people who talk of "mood swings" and being "manic" and I realize they probably mean ups and downs. Not energy so immense it results in periods of sheer incomprehension on the most basic level. They talk about feeling "bad" when not on drugs. Not so good they're walking on sunshine, higher than they ever got on coke, every single day! This makes me very lonely. If even NA, who are there for the hardest cases, cannot understand me, then I've gone into the realm of the most fucked up of the fucked up, and who can help me?
I don't feel sorry for myself, except to nag myself to get help.
If you can't feel sorry for yourself, you cannot feel worthy of help.
I've texted Naomi ("Nigh-oh-me!") the Dual Diagnosis lady who runs the Nutter Club. I said I had an issue about my antipsychotic meds. They are not agreeing with me. Short of spending half a page trying to explain I cannot describe what's wrong suffice it to say it's like a nasty type of drowsiness. Drowsiness where you cannot sleep.
Yesterday I went and bought Valium on a street corner. Much as anyone needs Valium I needed it. Yeah I was self-medicating a very specific nasty symptom. I was not taking it for boredom or kicks. Before y'all judge me bear in mind I was NOT using Valium when so hyper I was sleeping 5 hours out of 48. I didn't use it when I was losing my temper daily over nothing but my own mental meanderings which were so intense it was like exploring Fungus the Bogeyman's Inner Maze. But this side-effect was bad enough I felt I needed something to straighten me out. So I took that something.
My life hasn't been terrible. Not by addict standards. Off the top of my head I can think of two people whose lives have been considerably worse than mine. All suffering is relative.
You must bear in mind if you think I'm pulling a "poor me" that my mental state has SAVED ME from craving, has PUSHED ME OUT of the drugs realm into a nutty realm where for the most part, heroin seems about as relevant to me as a waterslide on the moon. This is what you need to understand if you think I'm exercising self-deception. What I say here is my literal experience. Not symbolic, but literal. Yes you may think it's unreal, but it's real to me. This is my life. However insane it may sound to you, it's saved me.
I'm blessed. Because I'm living life without heroin. I'm doing what I dreamed of for years ~ yet could not manage.
Heroin made life just about bearable. Methadone made life unbearable; it kept me depressed and suicidal. On methadone life was utterly un-do-able.
I cannot understand how anybody can hold down a job on methadone. If it does to everyone what it does to me, then the idea of methadone "stabilizing" anyone is an outright lie. People say it makes them feel "flat". I don't really feel flat. I go into a trough or a peak. Flatlines and methadone and me do not go together. Heroin put me on as flat a flatline as I've ever been in my life. I asked about being prescribed it or morphine for medical reasons and the Dual Diagnosis meeting erupted into the jolliest expectorations of giggles, cackles and guffaws I've heard in a long time.
I noticed since I have been drugs negative I get totally different treatment from psychiatrists. I get their undivided attention now. What they're seeing is the Real Me, not a dampened down Junkified Version. Yes I'm still an addict, but a methadone addict, no longer a heroin addict. I say this with confidence knowing I don't generally WANT heroin any more. Methadone does very little (but probably still a slight something) to damp down my mental state, which is still by and large UP not DOWN. Better to be UP than DOWN so I'm not complaining.
The UP I'm on has been many times more intense than the mixed up UPs and DOWNs I was riding in December. Those crashed so bad I felt worse than ever in their aftermath.
Broken, wounded and very raw. I don't ever want to feel that way again.
The way to avoid that is by staying UP. Nothing is required to achieve this, bar an overheated brain. My brain has cooled but I'm not depressed (thank God). The last Big Depression eroded my self-esteem like nothing else ever did. Junkies are meant to swagger. They're supposed to be full of shit. Yet I didn't even have superficial confidence. Nobody wanted to know me. I drifted from my friends. Kept myself to myself. Set up everything necessary to Break Free.
I have implemented Stage One: stick to Methadone. Stage Two is cut down methadone. Stage Three: cut OUT methadone. Stage Four: opiate CLEAN.
Please God, let me be Clean. It's all I want in the short term. No more drug addiction. Ever.
No more. No more. No more.
PS these students moaning about tuition fees ~ learn a foreign language, study abroad. Tuition fees in many Eurozone countries are a TENTH what they soon will be in the UK!
Supported housing!